WJC Touts LeBoutillier's Fiction As Fact
Topic: Western Journalism Center
Only the most dedicated, Obama-hating, fact-averse birther freaks would treat John LeBoutillier's fictional claim that Barack Obama's grandmother said he was born in Kenya as unambiguous fact.
Enter the Western Journalism Center. A Nov. 29 WJC post linking to a clip of LeBoutillier on "Fox & Friends" carries the headline "Obama Born in Kenya." No question mark, just a flat-out -- and completely false -- statement.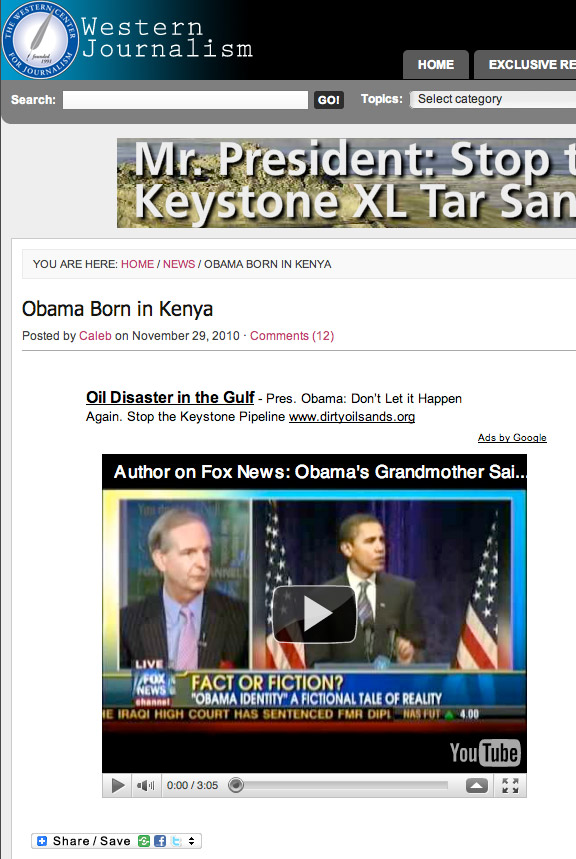 Of course, Floyd Brown and his WorldNetDaiily-assisted birther minions
can barely breathe
without saying something false or misleading about Obama, so this is nothing new -- it just reminds us of how little reason there is to take the WJC seriously.
Posted by Terry K. at 2:13 PM EST
Updated: Tuesday, November 30, 2010 2:18 PM EST