Will Graham Criticize His Co-Worker's Mocking of Thomas?
Topic: NewsBusters
Tim Graham spends a June 9 NewsBusters post appearing to be offended that liberals are "making fun of [Helen Thomas'] face." Perhaps Graham thinks that making fun of Thomas' looks are the province of conservatives.
Indeed, just a couple hours before Graham's post went live, his Media Research Center colleague Matt Philbin Twittered:

And a NewsReal post from earlier in the day featured this photo, captioned "The Potomac Troll Heads Back to the Bridge":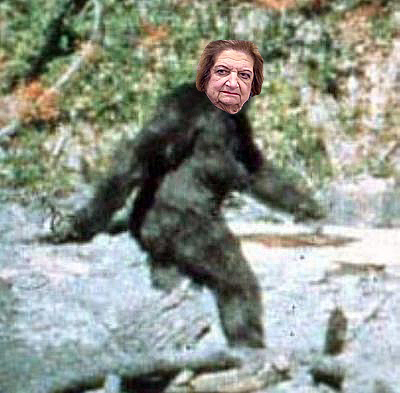 It seems Graham doesn't want liberals to horn in on conservatives' territory.
Posted by Terry K. at 2:06 AM EDT
Updated: Thursday, June 10, 2010 9:52 AM EDT