Irony: Objectivity-Challenged CNS Reporter Accuses TV Host of Lacking Objectivity
Topic: CNSNews.com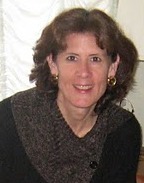 CNS reporter Susan Jones hufffed in a Feb. 20 "news" article:
Quivering with indignation, CNN's Alisyn Camerota "moderated" an on-air debate Tuesday morning between two Republicans with differing views on gun control.

But to Camerota, there is only one righteous side, and she defended it with all the passion of an activist.

The students have announced a "March for Our Lives" protest in Washington next month; they have a website up and running; and they are taking buses to the Florida state capitol today to discuss their agenda with lawmakers and Gov. Rick Scott. They say their anti-NRA ("baby murderers") campaign is not political, except that it is.

Camerota went to Parkland in the aftermath of the horrific shooting, where CNN and many other media outlets gave the understandably grieving students plenty of air time. They are now famous. Listen to her not-so-fair and balanced presentation on Tuesday:
How ironic that one of the most biased reporters by even right-wing standards -- Jones' pro-Trump stenography is getting ridiculous -- is huffing about someone else's purported bias.
Plus, there's also the fact that Jones' article is being presented as "news" instead of opinion -- as well as the fact that the original headline read, "Wow. Listen to This CNN Anchor Drop All Pretense of Being Objective, Right Before Your Very Eyes..." The headline was later changed to "CNN Anchor Drops All Pretense of Being Objective on Gun Control," despite the fact that Jones couldn't even bother to transcribe what exactly was not "objective" about what Camerota said.
It's clear that being an fair and objective reporter is not a condition of Jones' employment at CNS.
Posted by Terry K. at 2:34 PM EST