Newsmax Columnist Cheers Musk's Partisan Stunt Bashing NPR
Topic: Newsmax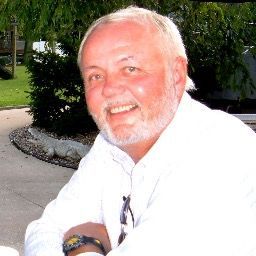 Michael Dorstewitz spent his April 7 Newsmax column cheering Elon Musk's partisan stunt of arbitrarily labeling NPR's Twitter feed as "state-affiliated media," citiing as evidence that NPR ignored the story of Hunter Biden's laptop:
NPR is partially-funded by taxpayer dollars, but most importantly it only seems to "hold the powerful accountable" when "the powerful" happen to be conservatives or Republicans. They generally carry water for Democrats, as they demonstrated in the closing days of the 2020 presidential election.

What should have been an October surprise that would have assured then-President Trump's reelection, never made it off the starting block. The New York Post's stories of Hunter Biden's "Laptop From Hell" were banned from Twitter as "disinformation."

But legacy media such as NPR did all they could to ignore it, and NPR appeared proud of its decision.

"Why haven't you seen any stories from NPR about the NY Post's Hunter Biden story?" NPR asked on Twitter. "We don't want to waste our time on stories that are not really stories, and we don't want to waste the listeners' and readers' time on stories that are just pure distractions."

They wouldn't even try to confirm or rebut what should have been the biggest news of the 2020 election cycle.
As we've pointed out, the New York Post -- a biased right-wing, pro-Trump newspaper -- refused to provide no independent verification of the story at the time that would have overcome reasonable concerns about partisanship, instead demanding that people take this story hyped by anti-Biden partisans at face value. Dorstewitz is simply mad that a dubious "October surprise" was justly ignored by media outlets that actually care about reporting facts.
Dorstewitz then complained that White HOuse press secretary Karine Jean-Pierre vouched for NPR's editorial independence: "In other words, to make its case that it's not a government mouthpiece, NPR cites praise from the White House and the Pentagon. They could have made their case better by citing complaints from the government."
He went on to whine that it was accurately pointed out that George Soros had not directly donated any money to Trump-prosecuting district attorney Alvin Bragg but cheered that "Twitter fact-checked the fact-checker and added context to Kessler's claim" by noting that Soros donated to a group that help elect Bragg -- which, again, is not the direct contribution Bragg-haters claimed it was. He conlcuded by gushing:
None of this would have been possible had billionaire tech entrepreneur Elon Musk not purchased Twitter and turned it around.

It's always refreshing when someone has the courage to state the obvious: that "the emperor has no clothes."

And it makes no difference whether it's a little boy that says it while enjoying a royal parade, or it's a social media platform pointing out the obvious prejudices of legacy news.

Either way, it's always fun.
Yes, Dorstewitz would think that right-wing bias and stunts are "fun."
Posted by Terry K. at 6:26 PM EDT