WND Columnist Tries To Defend Trump Call To Ga. Official
Topic: WorldNetDaily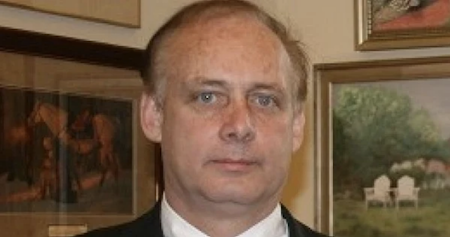 WorldNetDaily columnist Jonathon Moseley is getting desperate in is attempt to defend Donald Trump. His March 1 column was dedicated to attacking the Georgia investigation into Trump's actions after the 2020 election he lost, insisting that Trump "a perfectly appropriate phone call to Georgia Secretary of State Brad Raffensperger on or about Jan. 3, 2021. This is an astonishingly precise parallel to Trump's phone call to Ukraine and the first impeachment trial." He went on to huff:
This particular scheme out of many is the false claim that Trump tried to pressure Raffensperger to "overturn" (that is, get correct) the results of the 2020 election for president in Georgia. However, the discussions of these events are buried amidst anti-Trump hysteria. Finding the most basic details is very difficult. It is distressing that Trump's Georgia lawyers are doing so little to defend him. The effective lawyers helping Trump are Christina Bobb, Harmeet Dhillon, Alina Habba and Jenna Ellis. And Rudy Giuliani was very assertive and a fighter. Others seem to be asleep.
Moseley spent a lot of time explaining that the call was obligatory ounder certain civil procedure rules and included other lawyers on both sides and not just Trump and Raffensperger, which we don't recall anyone questioning. After making a couple points about that and alleged editing, Moseley huffed:
Third, in every election-related contest, it is a requirement to show that the challenged votes or category of votes could change the outcome. Donald Trump is heard on the call ticking off the categories and votes in each category, to show exactly that: As required, Trump was showing how the outcome of the election could have been different if the errors in the election were corrected.

Fourth, what we do not hear on the phone call is Trump saying to Raffensperger "Ignore the voting results, make me win anyway." Notice the substance of Trump's remarks. Trump lists the errors in the election and how many votes each one would have affected. Raffensperger responds that his numbers are different. Trump asks how are the numbers different – these are numbers we got from your office, can you tell us the correct numbers? In violation of Rules 26(e) to (f), Raffensperger refuses. Exchanging that kind of information immediately or delivering it under a plan is the purpose of Rule 26. Georgia's secretary of state was in contempt of court by not answering as to his position on the correct voting totals in each problem category. Raffensperger's intransigence is what jumps out.

But notice how the discussion is about which numbers are correct. There is no discussion about finding a way to make Trump win in spite of the vote totals. The entire discussion is about what the challenged votes actually are, in truth, by category. And that's the requirement under Rule 26.
In fact, the transcript of the call shows that Gergia officials challenged Trump on the false claims he was making about the Georgia numbers; Ryan Germany of the Georgia Bureau of Investigation told him: "Let me tell you what we are seeing. What we're seeing is not at all what you're describing, these are investigators from our office, these are investigators from GBI, and they're looking and they're good. And that's not what they're seeing." Indeed, Trump's numbers proved to be false, not the ones from Georgia officials.
Also, Moseley doesn't include a single direct quote from Trump in his column,which suggests that he's trying to gloss over what Trump actually said.Trump did not have to explicitly say to Raffensperger "Ignore the voting results, make me win anyway" for that desire to be made crystal clear. Trump did say that "All I want to do is this. I just want to find 11,780 votes, which is one more than we have because we won the state"; it's quite easy to infer intent.
Moseley went on to complain that "The problem is that prosecutors only present one side to the grand jury, and the grand jury won't know the reasons why the phone call was innocent." Funny how the legal process is a terrible thing when prominent Republicans face accountability for their apparent crimes.
Posted by Terry K. at 9:17 PM EDT
Updated: Thursday, April 20, 2023 10:14 PM EDT