WND's Lively Returns To Being A Putin Apologist (Yes, He's Even Calling Himself That)
Topic: WorldNetDaily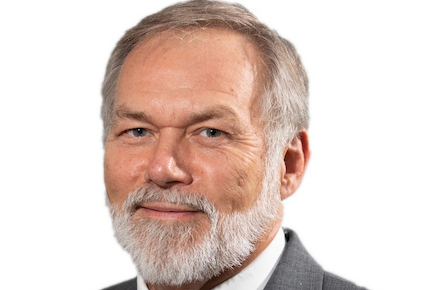 Scott Lively took some time off in being a willing apologist for Vladimir Putin in justifying Russia's invasion of Ukraine, but he returned more vociferous than ever in his Feb. 13 WorldNetDaily column, in which he even admits he's a Putin apologist (as if that helps him):
An apologist is a person who argues in defense of someone who is under attack and can't defend himself. Every defense lawyer in civil and criminal law is one, preserving the fundamental right to a fair trial that is otherwise impossible when only the prosecution is allowed to speak, such as in the case of Vladimir Putin. But I don't defend Putin only because he, like every other human being, deserves the fair hearing he has so far been denied. I do it because I am trained in Christian Apologetics to defend the far more important biblical mandate of truth-telling.

Based on my own due diligence, I believe Vladimir Putin is legally and ethically in the right in the matter of Russia's "Special Military Operation" (a position I explained last March in my essay on Putin talking points and the Monroe Doctrine) and that both the U.S./U.K. deep state that orchestrated the war, and the controlled liberal and neo-con media spoon feeding its propaganda to the American people, are as thoroughly dishonest as the devil himself. Thus, as a truth-loving Christian attorney, I would not hesitate to take the role of Putin's defense counsel in the matter of the Ukraine war and, if the trial court were a genuinely just venue where all the facts and evidence (the heart of which is well summarized and documented here) could be fairly presented to a truly impartial jury, I would be highly confident in victory for my client.

This is not to deny that Ukraine has become hell on earth for the Ukrainian people – whom I dearly love in Christ, grieve for and have personally ministered to on a mission trip there and in other contexts. The issue is who is actually responsible for first unleashing that hell and then preventing Germany, France and Israel from ending it in the early stages, using Boris Johnson as their hatchet-man. The chief culprits are the OBiden (Obama-Biden) regime and its RINO co-conspirators, whose vast criminal operations there might otherwise be exposed and punished.

Saying these things is risky business these days, and I have lost some supporters over this issue, but I fear the spiritual consequences of condoning and repeating lies and slander more than the worldly consequences of defying deep-state bullies demanding and coercing allegiance to false narratives. I'd rather be John and Baptist than Pontius Pilate. And I am ashamed for the church that so many "virtue signaling" Christians – even when rightly opposing U.S. involvement in Ukraine – willingly throw Putin and the Russians under the bus while letting the actual culprits (the true enemies of everything we hold dear) off the hook.
Those "facts and evidence" Lively claimed to have was merely a repetition of Russian propaganda that Ukraine provoked Russia's invasion by bombing the Donbas region of the country where many ethnic Russians live -- a claim that lacks evidence. Lively then went further into conspiracy theory territory:
American foreign policy has been run by demons for decades, even under Trump who never had anything more than nominal control of the Departments of State and Defense or their intelligence arms. And now we're on the verge of WWIII, intentionally, to ensure their Great Collapse will set the stage for the Great Reset in furtherance of the globalists' Agenda 2030.

Just as the State Department telegraphed its plan to blow up Nord Stream 2, OBiden announced that sending tanks to his puppet Zelensky would trigger WWIII … and now they're in shipment with great fanfare. But for those of us who have been monitoring the war while ignoring the "Ukraine can win this!" controlled-media spin, the equipment escalation seems too obviously too little too late to be an actual battlefield strategy for the Donbass line where the victory of the now heavily mobilized Russian forces is a virtually foregone conclusion. And the new war narrative accompanying all of this has the feel of a child's mystery novel or treasure map with the clues highlighted and underlined so there's no chance that the plebes will wander off the path of discovery.
Lively went on to claim without evidence that crazy QAnon guy Mike Flynn's "famous phone call that triggered Obama's fury and intensive lawfare against him" to Putin actually worked to deter war, baselessly claiming that as a result "Russia turned from a table-pounding threat to expel American diplomats, to Putin himself magnanimously inviting the children of those diplomats to join his holiday celebrations, killing the Obama plan."
Lively served up more conspiracy-mongering regarding Russia and Ukraine in his Feb. 27 column:
"'Cui bono?' (Classical Latin), in English 'to whom is it a benefit?' is a Latin phrase about identifying crime suspects. It expresses the view that crimes are often committed to benefit their perpetrators, especially financially" (Wikipedia).

"Cui bono?" asked Vladimir Putin rhetorically after the Nord Stream 2 was sabotaged. We all know "OBiden" did it – but knowing and proving are not the same. Both Victoria Nuland and putative President Biden as much as threatened to do it. Legendary journalist Seymour Hersh pretty convincingly confirmed it.
In fact, Hersh's claim is based on a single anonymous source -- hardly convincing. Lively then argued there was some kind of plot "to drive the newly re-Christianized, Marxism-rejecting Russia into the arms of staunchly Communist China." And, of course, he bashes "globalists" who purportedly hate "the Judeo-Christian cultural ideals that both pre-Obama (now MAGA) America and post-Soviet Russia share."
Posted by Terry K. at 7:59 PM EDT