MRC: New Peter Pan Film Is Insufficiently White And Male
Topic: Media Research Center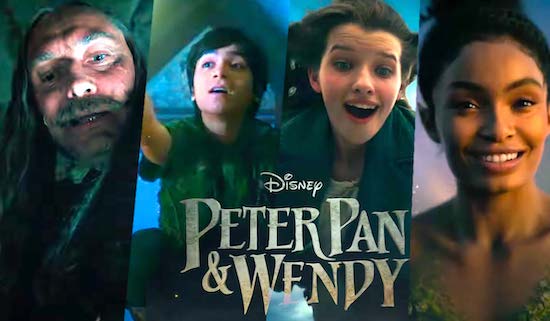 Matt Philbin huffed in a March 2 Media Research Center post:
There's serious dry rot in the House of Mouse.

Once upon a time, everything Walt Disney touched turned to gold. These days, everything his namesake company touches turns to garbage. Disney announced 7,000 layoffs last month. They didn't come in time to avert the live-action remake of "Peter Pan," the company is inflicting on the culture in April.

The "Peter Pan and Wendy" trailer is getting torn apart on social media. Gone all multicultural and with The Lost Boys now including girls (which the trailer makes a point of shoving it in viewers faces), this was predictable.
Philbin didn't explain why any of this was a bad thing, or why all cast members must be white. You'd think he'd be happy that Peter Pan is played by a male actor, something that rarely happens in film. Instead, he quoted an anonymous right-wing tweeter whining that the boy playing Peter Pan is "Indian" (actually, he was born in Britain). And "shoving it in viewers faces" is a bizarre way for Philbin to describe showing something in a trailer that exists in the film, though he never explains why having girls among the Lost Boys is a inherently horrible. Philbin also quoted tweeters whining that Tinkerbell is black -- which, like Peter Pan's purported ethnicity, is irrelevant to the story.
Philbin conclude by ranting; "Mercifully, Disney lost 2.4 million streaming service subscribers last year, so there are that man fewer people to suffer through this dreck. First star on the left and straight 'til bankruptcy!": Philbin doesn't explain why a film with too many non-white people must be considered "dreck" and a reason an entire filmmaking company must be destroyed -- or why we shouldn't consider him a racist for promoting such attitudes.
Posted by Terry K. at 4:24 PM EDT