WND's Lively Continues To Serve Up Pro-Putin Propaganda On Russia's Invasion of Ukraine
Topic: WorldNetDaily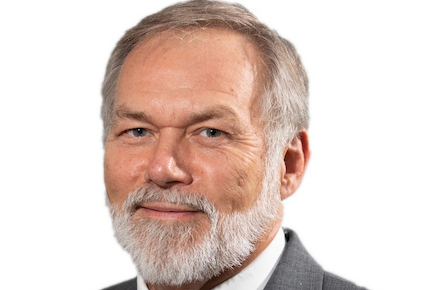 If there's a WorldNetDaily columnist who manages to be on an even wronger side of history than Jack Cashill, it's Scott Lively -- who not only is taking Russia's side in its invasion of Ukraine but loves making up conspiracy theories and whitewashing anti-Semitism on top of his usual virulent homophobia.
And he's still in the tank for Russia. His Sept. 8 column went after President Biden's speech calling out extremist MAGA Republicans (as many in the ConWeb did) but with the twist of complaining that the speech was targeting Russia and singing Vladimir Putin's praise for how well the war is purportedly going for Russia:
Could OBiden's Nazi-themed speech of Sept. 1 have been subtle psychological preparation of the American people for imminent war with Russia and a not-so subtle taunt and mockery of Vladimir Putin's pledge to de-Nazify Ukraine (and the West)?

[...]

Trump's greatest sin per Obama/Clinton propaganda is his "treasonous collusion with Russia." No amount of hard-proof debunking will ever kill that accusation: It is the Hitlerian Big Lie of our time and the essential cornerstone of the defense strategy of the criminal conspirators behind the political enslavement of Ukraine and the plundering of its vast riches. Only Russia has the power to break the propagandists' stranglehold and expose their crimes, and that is the main reason for the unprecedented flood of U.S. money and weaponry into Ukraine, even to the point of drawing down our own arsenal, and the heartbreaking, needless sacrifice of countless Ukrainian lives.

Of course, much of that treasure is to buy the silence and cooperation of their Ukrainian oligarch co-conspirators, whom they rightfully fear will flip on them if they believe criminal prosecutions by a victorious Russia are inevitable. And that prospect looms larger every day because, contrary to U.S. war propaganda, Russian has been handily winning the war all along and has just crushed the best of the best of the remainder of the U.S. trained Ukrainian army in its long-awaited counter-offensive along the Donbass front. Truth be told, it was a humiliating disaster.

At this point, the only hope of a Ukrainian victory, and a continuation of the cover-up of the Ukrainian crime scene, is direct U.S. military involvement. That would mean WWIII (which may have been the plan all along, in furtherance of the already-unfolding global great collapse before the Great Reset, framing Putin as the scapegoat for all of it). How it starts is an open question, but some sort of false-flag here or there is likely. When? Perhaps on 9/11, just like their Benghazi debacle – a do-over on a grander scale.

[Sept. 10 update: Yesterday's significant Ukrainian breakthrough against Lugansk People's Republic forces on the northern Donbass front appears to be a very thinly veiled U.S./NATO-led operation, in coordination with western media suddenly bragging about calling Putin's bluff on outside interference. Obama's playbook since the 2014 Maidan coup has always been to force Russia to take action through un-ignorable provocations and then accuse Russia of unprovoked aggression. This pivotal battle, especially if it causes Russia to strike NATO in retaliation (or a false flag is staged to make it look like Russia did), could be the trigger to WWIII. Is the timing of this battle on the weekend of the 9/11 anniversary just coincidence?]
For his Sept. 26 column, Lively spent a lot of time in a homophobic tirade against Elton John before he got around to recounting a previous visit to Ukraine to spread even more homophobia:
This brings me to my wartime mission to Ukraine. I'm, of course, not talking about the current Ukraine/Russia war. Under the current wartime dictatorship of the LGBT zealot and former TV drag performer Volodymyr Zelensky, a world-renowned "homophobe" like me likely wouldn't survive long there. In fact, the only speaking invitation I have ever turned down in my life due to a Holy Spirit "check" in my spirit was a request to do some pro-family seminars in Ukraine in (I think) 2018. It reminded me of what the Apostle Paul described in Acts 16:6. I knew in my spirit if I went Ukraine on that trip I would be killed or otherwise incapacitated by the Obama/Soros/Clinton/Biden agents already running the country by then from the shadows.

When Zelensky (the Jewish Barack Obama) says he wants to fundamentally transform Ukraine into a European Israel he doesn't mean the Orthodox Jewish quarter of Old Jerusalem; he means Tel Aviv, which advertises itself as the "Gay Capital of the World." And to show just how much this is a priority for him, he has taken time to push for "gay marriage" even during the war! [Warning: highly offensive graphic at link.]

No, MY war has always been the culture war, and my mission to Ukraine was in June of 2007 – when the early groundwork for the current kinetic war was only just being prepared by Sen. Barack Obama, George W. Bush's point man for setting up the network of bioweapons labs across Ukraine.
It will come as no surprise that the claim of a "network of bioweapons labs across Ukraine" is Russian disinformation. The whining continued:
Shortly afterward, I was in Ukraine at the same time Elton John was there to normalize the LGBT agenda and lifestyles to the formerly morally conservative Ukrainian people by giving a free concert in Kyiv. It was just another of those David and Goliath battles I've been in all my life: The nobody Scott Lively trying to help local believers organize a resistance while the globalists blitzkreig'd the culture with a super-star reprobate.

But God will have the last word in this war, and I'm happy to be on His side no matter how badly it looks like it's going through worldly eyes.
Lively kept shilling for Putin in his Oct. 3 column:
Preface: I've been monitoring the Russia/Ukraine war very closely since the beginning and comparing the non-stop shamefully dishonest propaganda of the OBiden-controlled media with news from independent, mostly pro-Russian sources. What matters to me is truth, and that is coming almost exclusively from the pro-Russian side: It's almost exactly the reverse of the U.S./USSR contest of the Cold War, with America now taking the old Soviet role and the Russian Federation taking the ethical higher ground formerly held by the U.S.

Everything done by Putin in this conflict is reasoned, rational and either clearly legal under international law or clearly defensible by comparison to U.S. interventions in foreign nations, which our government insist are legal.

If you don't share that view, it's likely the fault of your "news" sources. Tag-teaming propaganda by the leftist and neocon (RINO) media (which includes huge swaths of Christian media controlled by neocons like Pence, Romney and Ryan) is the only reason so many Americans are backing OBiden on this war. If the average American knew what I know from my independent research, there would never even have been a Russian incursion into Ukraine because we would all recognize that our government has nefariously orchestrated every single step of this conflict since at least 2014.

That orchestration includes especially the Russian invasion on Feb. 24, 2022, which the lying media has the audacity to call "unprovoked" after deliberately covering up the very serious provocations. The psyops campaign against our own people regarding Ukraine has been done at a John 8:44, Father-of-Lies level of deception, particularly regarding the media-created "war crimes" to stir public outrage and keep the cash flowing into the war machine. (Never forget what these exact same propagandists did and are still doing to Donald Trump! They. can. not. be. trusted. about. anything.)
This was capped off by Lively calling Secretary of State Antony Blinken "the Obergruppenfuhrer of the CIA." (Um, doesn't WND hate it when people are likened to Nazis?) Still, Lively insisted on blaming everyone but Russia for Russia's aggression:
Frankly, every death in Ukraine since as least April (when OBiden sent Boris Johnson to kill the peace deal that Russia, Ukraine, Germany and France had brought within inches of adoption) has been the fault of our government. And realistically, the death toll going back all the way to the 2014 Obama/Soros Maidan coup, including the 14,000 people killed in the Donbass by Ukrainian shelling through February 2022, is "our" fault, too.

Looking at it all from the highest level of geopolitical pragmatism, there would be a reasonably strong argument to be made for preserving U.S. global hegemony and discouraging Russia from building a multi-polar alternative IF American values and vision reflected the altruistic Christian heritage of our past. But American "values" today are the most corrupt and perverse of any nation on earth, and the future our leaders envision is a dystopian transhumanist freak show of woke tyrants and sexual deviants.
Lively hasn't written about Russia much lately -- probably because the war isn't going so well for them lately and because Russia is indiputably targeting civilians and civilian infrastructure.
Posted by Terry K. at 3:43 PM EST