WND Columnist Touts Conspiracy Theory-Filled Anti-Fauci Film
Topic: WorldNetDaily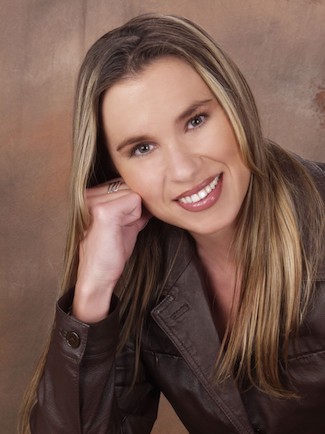 There's lots to unpack in the opening of Rachel Alexander's Oct. 17 WorldNetDaily column:
When I first heard that the book Robert F. Kennedy Jr. wrote about Dr. Anthony Fauci was going to be made into a documentary by the "Fahrenhype 9/11" filmmaker, I was skeptical, because the left has been trying to defeat vaccine choice by falsely labeling our position as "anti-vaccine." It's part of a common tactic they resort to, portraying our positions inaccurately, because otherwise they would be unable to persuade people to gravitate toward theirs.

However, Jeff Hays is a respected filmmaker, despite how much big tech has banned him – I cannot find any of his movies on Netflix or Amazon Prime – and he explained to me that even Kennedy is not anti-vaccine; that's also a false portrayal. Kennedy mentions in every talk he gives about COVID-19 that he's not anti-vaccine, but the MSM doesn't report that part. Kennedy merely is skeptical of the effects of some vaccines.
First: Nobody on the left claims Kennedy. Second: Kennedy is indisputably an anti-vaxxer-- anyone who spreads lies and misinformation about vaccines is clearly not a supporter of them. Third: If Jeff Hays is working with anti-vaxxers like Kennedy, he cannot possibly a "respected filmmaker."
Fourth: Alexander is trying to be too clever by half in claiming that Kennedy "merely is skeptical of the effects of some vaccines." She later touts Kennedy pushing the claim that mercury in vaccines causes autism in children -- a discredited claim.
Fifth: She's also being too clever by half in claiming that being an anti-vaxxer is not "our position" and that she's being "inaccurately" portrayed as an anti-vaxxer and that she just wants "vaccine choice." She linked to a 2021 column she wrote complaining that "The left lies about the right being anti-vaccine. They routinely refer to us as 'anti-vaccine' when many of us have gotten the vaccine and merely want it to be a choice," adding: "Conservatives carrying signs that say 'Don't jab on me' could be construed as being anti-vaxx, not anti-vaxx mandate. Stop letting the MSM refer to us as 'anti-vaxx.' It's a lie. The left doesn't follow the science with their insistence on mandates, because a lot of young healthy people have died after getting the vaccine." The thing is that there is no functional difference between being anti-vaxx and anti-vaxx mandates because there's so much overlap between the two groups.
Alexander went on to prove that Hays isn't a "respected filmmaker" by rehashing the conspiracies he put into his attack film on Fauci:
The film goes over Fauci's flip-flop on wearing masks, how he originally dismissed them as not working against respiratory illnesses. Masks are referred to as "a symbol of obedience" so people "remain in constant fear." It's a "mass psychosis where you keep the entire population in fear that their lives are under attack."

Mark Crispin Miler, a professor of media studies at NYU, said people believed what they saw on CNN and other mainstream media due to their prestigious reputations. CNN said popular podcast host Joe Rogan took "horse dewormer medication" in order to misrepresent ivermectin.

The documentary goes so far as to hint that perhaps there was something nefarious going on; since ivermectin has been around a long time used to treat ailments, it is now a generic, so pharmaceutical companies can't make much of a profit from selling it. Ivermectin was once considered as possibly being used to treat cancer, but due to the stigma given it during COVID-19, that's now unlikely.
In fact, Fauci's position on masks changed because of initial misunderstandings about how COVID spread and a need to make sure health care workers had enough masks due to early shortages. Also, it has been repeatedly proven that ivermectin is ineffective against COVID, and there is no evidence that it's being suppressed because "pharmaceutical companies can't make much of a profit from selling it."
Alexander's conspiracies continued:
Microsoft co-founder Bill Gates is singled out for criticism. Through his Bill and Melinda Gates Foundation, Gates allegedly steered the World Health Organization away from its traditional role helping developing countries to a "single preoccupation with vaccines."

The legendary baseball player Hank Aaron was one of the first people to receive the COVID-19 vaccine, as part of an effort to convince blacks skeptical of it due to the Tuskegee experiment. But 17 days later, he was dead. Kennedy refers to the possible linkage as "suspicious," and even the left-leaning Snopes fact-checking site does not say the possibility of causation is false, labeling it "unproven." The documentary contains a long list of young athletes who collapsed from odd health problems shortly after getting the vaccine.

The documentary points out that the U.S. Department of Health and Human Services' own studies have found that the government's vaccine reporting system may be understating injuries by over 99%, in part due to no effort being made to make it more easily usable by the public.

Finally, when people started to become concerned about the adverse effects of the vaccine, Kennedy said Fauci killed the proposal for a vaccine safety commission.
Regarding the claim about Hank Aaron, doesn't Alexander think the claim that COVID vaccines caused his death should have to be proven before they are spread? Otherwise,she's just acting as a megaphone for unproven allegations. And the "vaccine safety commission" was proposed by Kennedy himself before the COVID pandemic as a ploy to foment distrust in vaccines, so it was not a good-faith idea and it's dishonest for him, Hays and Alexander to suggest it was any sort of good-faith effort.
Alexander concluded:
It comes down to "fear disables critical thinking," according to the documentary. Kennedy doesn't get into the whys behind his research. He doesn't explain why Fauci has these biases, but some of the commentators in the documentary point out that Fauci has a contempt for classical medicine, instead preferring radical, dangerous new alternatives.
But Alexander won't call out how Kennedy and Hays are using fear to attack vaccines, and that Kennedy is the one who has a "contempt for classical medicine." Perhaps that's because she pushes that same fear.
Posted by Terry K. at 3:42 PM EST