WND's Hirschhorn Continues To Fearmonger About COVID Vaccines
Topic: WorldNetDaily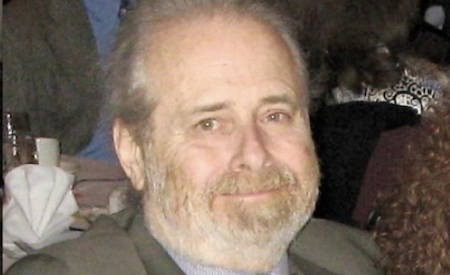 One of WND's top COVID vaccine misinformers, Joel Hirschhorn, is at it again. He ranted in an Oct. 13 column:
The COVID pandemic has two new forms, in addition to continuing preventable deaths from viral infection – nearly 3,000 a week in the U.S. One is increasing levels of long COVID that does not kill, but ruins quality of life. I have already published articles on this. Here I explore the second new manifestation, namely excess deaths not due to infection but resulting from vaccines. How are vaccines killing large numbers of people? In brief, the vaccines ruin immune systems and damage blood. So people are dying from various ailments and diseases, including cardiac problems.

Government agencies have played many games to hide vaccine-induced excess deaths.

A large body of medical literature continues to evolve on these excess deaths showing death rates in 2021 and 2022 significantly above rates prior to the pandemic. And many studies have linked vaccines to these high excess death rates. Below I cite several sources where details have been published. Though it takes time, reading these sources will enlighten you about vaccine induced deaths.

Mathew Crawford, a great analyst, said that, "Vaccine deaths were seemingly classified as COVID-19 deaths, [and] my estimation of the death toll quickly grew. Now I personally suspect that over 100,000 Americans have been killed by the experimental vaccines. Others I know think the number may be as large as a quarter of a million." Based on my extensive reading I think the latter is likely.
Crawford's claims about excess deaths caused by vaccines were discredited long ago -- which tells his Hirschhorn's standards for a "great analyst" are severely flawed. Hirschhorn also promoted dubious claims from anti-vaxxers like Steve Kirsch and Daniel Horowitz, as well as a bogus poll commissioned by Kirsch claiming that "More than twice as many Americans have lost a household member to a COVID vaccine injury as have lost one to COVID." Hirschhorn concluded by rehashing his conspiracy theories:
In the U.S. and worldwide many people who obeyed public health agencies and got COVID shots are dying from them. This is how the pandemic lives on by killing people from the supposed "solution" to COVID. And authorities are still pushing vaccines. This is tragic. Also tragic is that most excess deaths are of relatively young people, considered working age, not the elderly. Finally, this is what CDC says: "Reports of death after COVID-19 vaccination are rare." Keep in mind that the pandemic could have been better addressed by strongly pushing use of high dose vitamin D and even nasal saline sprays. COVID vaccines were always a terrible strategy but a great moneymaker for Pfizer.
For a pre-election column on Nov. 3, Hirschhorn tried to turn his discredited conspiracy theories into a campaign issue:
As someone who closely follows the news, I have found it amazing that no stories about the issues important to midterm voters include pandemic and COVID failures, especially vaccines. They have caused more than 30 million adverse health impacts and deaths; these are far greater than all the harm caused by crime, opioid and fentanyl misuse, and other factors ruining lives. Over a million Americans have died from COVID, and hundreds more die every day because the vaccines do not work and all the wrong, useless protocols still are used in hospitals.

There should be not doubt that the Biden administration and Democrats have totally screwed up pandemic management. If Americans want major changes, then they should vote for Republicans over Democrats.

[...]

Now is the time for all smart, sensible and informed Americans to think about the need to NOT vote for Democrats in House and Senate races. This view may not persuade far-left, radical Democrats and liberals, but I hope that moderate Democrats, independents and others who see pandemic truth will vote for much needed change in our medical and public health system and restore public trust in it.
Nobody is going to find "pandemic truth" by listening to Hirschhorn's conspiratorial rantings.
Posted by Terry K. at 8:32 PM EST
Updated: Thursday, November 17, 2022 8:34 PM EST