Newsmax's Kessler Bolsters Conspiracy Theory That Mar-a-Lago Was Bugged
Topic: Newsmax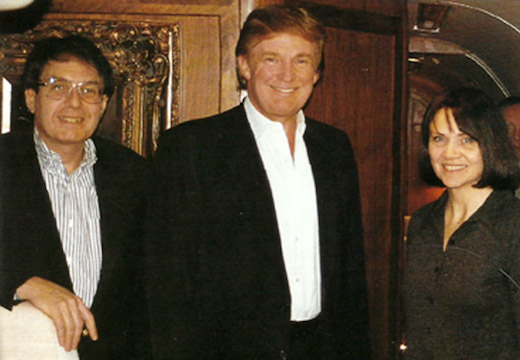 The fact that there's no evidence whatsoever that federal agents planted bugs at Donald Trump's Mar-a-Lago compound hasn't kept right-wingers from floating that possibility (with help from Newsmax, of course). And loyal Trump-fluffer Ronald Kessler -- he's one of the folks who planted the idea of Trump running for president way back in 2011 -- is more than happy to play along to help further Trump's victim narrative. Kessler's Sept. 29 Newsmax column doesn't actually accuse the feds of bugging Mar-a-Lago; instead, he explains how it could be done if they did it:
Despite the corruption that occurred at the top levels of the bureau under FBI Director James Comey, the FBI has gotten incredibly good at outsmarting its criminal and foreign intelligence targets.

A prime example is the FBI's Tactical Surveillance (TacOps) unit that plants bugging devices and surveillance cameras in the homes, offices, yachts, or airplanes of Mafia targets, corrupt politicians, foreign and domestic terrorists, foreign intelligence officers, and white collar criminals as well as in foreign embassies in the U.S.

In any given year, TacOps conducts as many as 400 of what the FBI calls covert entries, each authorized by court order and each requiring meticulous planning and ingenious cover stories.

Former President Trump's team has claimed that FBI may have planted listening devices when conducting a search of Mar-a-Lago. But the truth is TacOps' techniques are so sophisticated that no one would know if the FBI bugged Mar-a-Lago.
The rest of Kessler's column ins a painstaking explanation of how TacOps works. He wouldn't admit, however, that there's no actual evidence that Mar-a-Lago was bugged by the feds, nor did he disclose his closeness to Trump.
Posted by Terry K. at 1:21 PM EDT