CNS' Donohue Cites Discredited 'Researcher' To Attack Kinsey
Topic: CNSNews.com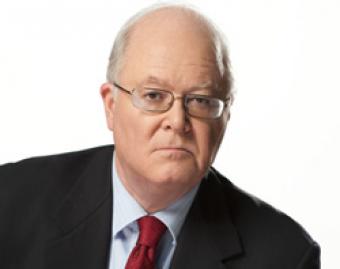 Bill Donohue's year of dishonesty and bad takes continued in a Sept. 19 CNSNews.com column:
What's wrong with child molestation? The question needs to be asked because the tolerant ones in higher education seem to like it, otherwise they wouldn't be defending the architect of the sexual revolution—and known pervert—Alfred Kinsey.

Last week Indiana University, home to The Kinsey Institute, honored the zoologist turned sexpert by erecting a large bronze sculpture of him on the Bloomington campus, marking the 75th anniversary of the institute. As will be made clear, the man was a sado-masochistic, child-abusing, voyeuristic pervert who had sex with men and beasts.

Kinsey became quite a star after World War II when he published two tomes on the sexual practices of men and women. According to Dr. Judith Reisman, who wrote prolifically about Kinsey, in the course of his research he sexually abused over 300 children.

Reisman's anti-Kinsey hate has been discredited, and there is no evidence Kinsey ever sexually abused a single child, let alone "over 300." Then again, Donohue did cite the author of the discredited, racist-adjacent "The Bell Curve" to justify the existence of schools that abused and mistreated indigenous children, so he knows how to pick bad people to defend his bad takes.
Donohue tried to spin that false accusation a couple paragraphs later -- and perpetuated another lie:
In a review of the 2004 movie, "Kinsey," New York Times critic Caleb Crain wrote that Kinsey gathered data on "attempts to bring to orgasm boys between the ages of 2 months and 15 years, in some cases over a period as long as 24 hours."

When asked about this, Reisman condemned Kinsey for his criminal behavior. "When you rape children, it's still a crime. And if you solicit it, and if you support it, it's still a crime." The real story is: Why didn't everyone else condemn him?
There is no evidence that Kinsey "solicited" people to molest children, let alone that he did so himself. The Kinsey Institute has said that data on pre-adolescent orgasm was based a sexual omnivore who kept "very careful notes" but not was instructed or encouraged by Kinsey.
But Donohue is not interested in facts -- he's interested in indulging in his homophobia. So he went on to drag up another fearmongering blast from the past: "To this day, many pedophiles and intellectuals adore Kinsey. Here is how the nation's most prominent homosexual child molesting organization, NAMBLA, remembers him on its website (note: there are no organized heterosexual groups dedicated to child rape)." In fact, NAMBLA really doesn't exist in any meaningful form these days.
Donohue concluded: "Those who defend Kinsey without knowing about his perverted history are an embarrassment—there is no excuse for their ignorance. Those who know about it and still defend him are moral monsters." Of course, Donohue is a moral monster who puts fearmongering ahead of facts and openly lies to his readers in order to advance his hateful agenda, and is counting on their ignorance to cite discredited "researchers" to get away with promoting his own hate.
Posted by Terry K. at 1:02 AM EDT
Updated: Thursday, October 27, 2022 1:11 AM EDT