WND Columnist Tries To Whitewash Pro-Putin Philosopher
Topic: WorldNetDaily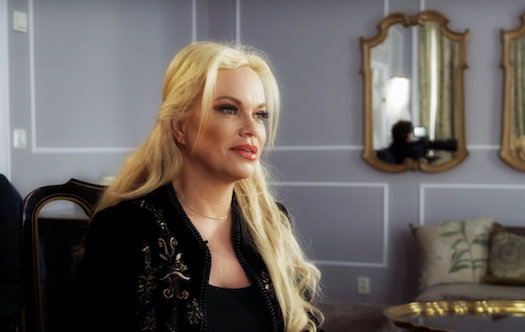 Hanne Nabintu Herland wrote in her Sept. 14 WorldNetDaily column:
The murder last month of Russian journalist Darya Dugina has brought international attention to her influential father, the Russian philosopher Alexander Dugin. As the car bomb that killed her apparently was meant for her father, many read up on who Alexander Dugin is. Why is he considered so dangerous in the West and hailed as such a hero in the East?

As it turns out, Dugin is Russia's strongest critic of the ideology of globalism, or what he calls liberal totalitarianism. He says that the post-Cold War idea that Western liberalism represents "the end of history" is a very premature assumption.

[...]

Then, says Alexander Dugin: "Russia under Putin became an obvious obstacle to the end of history, and after the start of the New World Order, it completely challenged this project. Hence Fukuyama's fury: Before his eyes, the project for the end of history was not only postponed, but completely collapsed."
In trying to whitewash Dugin, Herland is obscuring certain relevant facts, as a more trustworthy media outlet reported:
Dugin helped revive the expression "Novorossiya" or New Russia – which included the territories of parts of Ukraine – before the Russian annexation of Crimea in 2014. Russian President Vladimir Putin used the word in declaring Crimea part of Russia in March of that year.

Dugin has long had a visceral loathing of Ukrainians resisting assimilation into "mother Russia." After dozens of pro-Russian protesters were killed during clashes in Odesa in May 2014, he said: "Ukraine has to be either vanished from Earth and rebuilt from scratch or people need to get it. I think people in Ukraine need total revolt on all levels and in all regions. An armed revolt against junta. Not only in the South-East.

"I think kill, kill and kill. No more talk anymore. It is my opinion as a professor," he said.

[...]

The work that propelled Dugin to prominence was the "Foundations of Geopolitics" in 1997, in which he set out his vision of a Eurasian empire, stretching from Dublin to Vladivostok. The book advocated sowing instability and dissent in the United States – a pre-echo of the disinformation campaign around the 2016 US election.
The word "Ukraine" did not appear once in Herland's column, let alone that his philosophy is rabidly anti-Ukrainian. Instead, she concluded by singing the praises of Mother RussiaL
The restoration of the sovereignty of the nation state of Russia, the national control over its coveted natural resources and richness in commodities, the revival of its cultural Orthodox history and traditional value system, strengthening the self-awareness of Russians in general, its denial of the Western atheist liberalism – all this represents currents that push for a multi-polar world. A new phase of history has begun, Dugin writes. The future will show if he is right.
Herland's silence on Putin's invasion of Ukraine shows that she doesn't want it to interfere with her vision of Russia's future.
Posted by Terry K. at 7:03 PM EDT