CNS Jim Jordan & Mark Levin Stenography Watch
Topic: CNSNews.com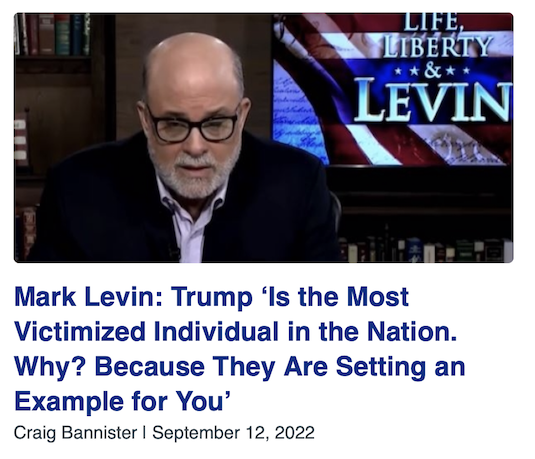 CNSNews.com still loves quoting Ted Cruz (likely because editor Terry Jeffrey's daughter works for him), but it has (at least temporarily) dialed down its stenography of another Republican representative, Jim Jordan. Here are the articles it devoted to him during July, August and September:
That's just six articles in the third quarter, for a total so far this year of 26 -- and, of course, continued censorship by CNS on his alleged failure to do anything about a doctor who had been accused of sexual abuse by wrestlers on a college team where Jordan was a coach.
Meanwhile, a onetime favorite of CNS, right-wing radio host Mark Levin, didn't fare much better, suffering a similar drop-off in stenography in the third quarter despite a full complement of summer interns:
That's nine articles, making for a total of 34 so far in 2022.
Posted by Terry K. at 10:07 AM EDT
Updated: Sunday, October 9, 2022 11:29 AM EDT