Donohue Whines That Pa. Candidate Exposed Catholic Priest Sex Abuse
Topic: CNSNews.com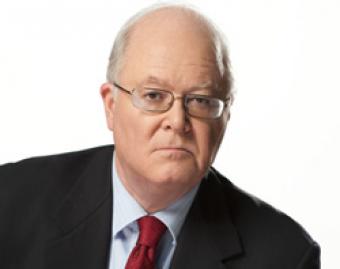 Bill Donohue went on a huge whine-fest in his Sept. 6 CNSNews.com column:
On the website of Pennsylvania gubernatorial candidate Josh Shapiro it boasts that when he was Attorney General of the state he "exposed the Catholic Church's decades-long cover up of child sexual abuse, identifying over 300 predator priests and thousands of victims and spurring investigation across the United States."

This is a distorted account of Shapiro's shameful grand jury investigation of Catholic priests. (For more on this subject see my book, The Truth About Clergy Sexual Abuse.)

Shapiro convinced the media that he found evidence of 301 priests who abused more than 1,000 children over a period of 70 years. This is thrice false (1) not all the alleged offenders were priests (2) most of the alleged victims were adolescents, not children, and (3) the report was not evidentiary—it was investigative—meaning that the accused priests were never given the opportunity to rebut the charges.

Importantly, nothing could be done about most of those who were actually guilty. Almost all the accused were either dead or had been thrown out of the priesthood. No wonder Shapiro was able to prosecute only two priests. He knew this from the get-go, but he used the report to push for a suspension of the statute of limitations.

Shapiro misused the grand jury for political purposes, and now he is at it again.
As befits the dishonest Catholic he is, Donohue loves to parse the difference between children and adolescents to downplay the Catholic abuse scandals. As Wonkette pointed out, much of adolescence takes place during childhood. Further, as Wonkette also pointed out, "It's not Shapiro's fault that the Catholic Church managed the coverup for so long that victims were denied legal recourse or true justice."
Donohue then proclaimed how how his Catholic League fought to keep secret "the names of 11 priests who claimed that doing so would violate their reputational rights as guaranteed by the state constitution," insisting that the grand jury empaneled by Shapiro couldn't be trusted because "grand jury reports are not factual." He provided no evidence that anything in the grand jury report is "not factual."
Donohue continued his distraction gambit:
What is particularly galling about Shapiro is his total disinterest in prosecuting sexual molesters in the public schools. That's where this problem has been the most serious.

Yet he has never once shown any interest in holding teachers and administrators accountable for their delinquency. This kind of bias—one standard of justice for priests and another for educators—is despicable.
Donohue offered no proof that the state of Pennsylvania is not prosecuting sexual abuse cases involving public schools, nor did he offer any evidence that public schools are hiding sexual abuse to the extent that the Catholic Church did. As Wonkette further noted: "It's usually good politics to prosecute child molesters wherever you find them, but admitting to students that queer people exist is not child abuse. If Donohue is confused on what constitutes actual child abuse, he can read Shapiro's grand jury report."
Posted by Terry K. at 8:18 PM EDT