Marvel Madness: MRC Rages Against Gay Spider-Man, Thor, 'She-Hulk'
Topic: Media Research Center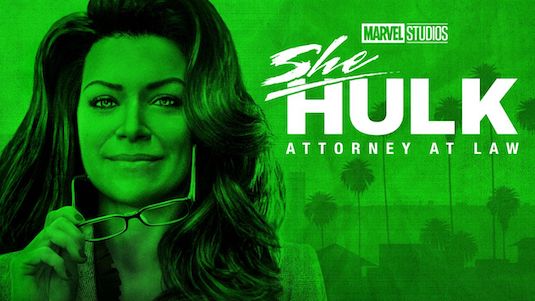 The Media Research Center wants its superheroes to be white, heterosexual right-wingers, and it and it will loudly complain about any depiction that deviates from that rigid orthodoxy.
Wallace White whined in a July 1 post that a new Spider-Man will not be heterosexual, which will force Americans to be subjected to "leftist globo-homo propaganda":
No corner of American life is safe from leftist globo-homo propaganda. Spiderman is the latest victim. The latest "Spider-Verse" variant in the comic book series "Edge of Spiderverse" is a gay spinoff character "Web-Weaver", as reported by CBR June 28.

The "Edge of Spiderverse" series is known for creating new versions of Spiderman with their own stories. It's part of the larger "Spiderverse" series that explores the same kind of story telling. Most of the time the new alternate "spidermans" are a large departure from the traditional Spiderman, with unique character traits, backstories and idiosyncrasies.

Of course, being the liberals that Marvel are, this new spiderman will focus in on his gayness, and his "His fearlessly femme identity," as writer Steve Foxe said about his new creation.

[...]

Marvel unveiled a new gay, "femme" character, whatever that means. Nothing new here, just typical leftist attempts to shoehorn sexuality discussions into their media.

What else is new?
White also ranted that there was once a Spider-Man comic in the 1970s in which "Spiderman was teaming up with Planned Parenthood to procure abortions for the people to foil an evil mastermind known as 'The Prodigy.'"
Michael Ippolito spent part of his summer internship raging at the new "Thor" movie. He had one of his masculinity panic attacks in a May 25 post on a trailer for the film claiming that that our hero is emasculated:
Since the earliest days of cinema, films with male protagonists used to be respected and strong. In the 1980s, the stereotype was every male hero was a buff man with a tough attitude. There were no quirky one-liners but good characters that embodied masculine virtues that were respected. Unfortunately, modern cinematic male heroes do not reflect those traits but instead are treated like jokes for entertainment sakes. The new Thor trailer is another example of woke companies attempting to destroy the classic male hero archetype for cheap jokes. This trailer follows the blockbuster hit movie "Avengers: Endgame," which depicted Thor as a fat, beer-drinking, depressed man instead of a strong, determined, and courageous man. Once again, another example of woke movie studios making their once heroic characters weak to appease their woke base.

[...]

While this issue may not seem inherently important, movies play an enormous role in the culture war. For better or worse, many turn to film for lessons about life, so when movies promote a woke agenda, more will support woke policies. Cinematic heroes used to inspire a young generation of men to be better. Now movies like "Thor: Love and Thunder" show that the strong, silent types are long gone.
Perhaps because moviegoers want to see relatable characters instead of stereotypes that not only not terribly realistic but harmful.
Ippolito spent a July 18 post complaining that right-wing homophobia targeting the new "Thor" movie was being called out:
Being a woke propagandist is not as easy as it looks. Even the seasoned woke warriors at Disney sometimes have to wake through a minefield.
According to the LGBT site Pink News writer Emily Chudy, both conservatives and the LGBT community are upset at the recent Thor movie.

Chuddy begins her piece by attacking a conservative parent group, One Million Moms, who rightfully called for the boycott of Thor: Love and Thunder. This latest Thor flick followed other woke movies such as Lightyear and included numerous inappropriate LGBT moments. "One Million Moms needs your help to make sure as many people as possible are aware that Marvel Studios is pushing the LGBTQ+ agenda on families in their newest superhero movie," the group stated. "The alien character named Korg mentions having two dads … The bisexual goddess, King Valkyrie, kisses another woman's hand to show interest … An Asgardian kid insists on going by a gender-neutral name. And the gay romantic tension between Thor and Star-Lord is apparent but played off as a gag." Instead of focusing on making quality movies, Disney wants to make the same woke movie that's meant to be eaten by their blind consumers.

One Million Moms created a petition to boycott the film with over 110,00 signatures. "Marvel has decided to be politically correct instead of providing family-friendly programming," the group stated. "But Marvel should stick to entertaining, not pushing an agenda."
Of course, Ippolito didn't mention that One Million Moms is actually just one mom. But he did whine that "woke director" Taika Waititi "wishes he had more gay garbage" in the movie. Waititi didn't say "gay garbage," of course; that's Ippolito putting hateful words in the director's mouth.
The MRC also predictably hates the new show "She-Hulk: Attorney At Law" for catering to people other than white males. Elise Ehrhard huffed in an Aug. 19 post:
Disney continues its relentless crusade to destroy beloved brands with the new cringe-inducing Disney+ series, She-Hulk: Attorney-at-Law.

Based off the Marvel comics, the show's feminist whining and anti-man attitude proves that Disney is willing to insult Marvel fans just as much as they do Star Wars ones.

[...]

It's also clear that these writers did not know how to write a compelling female hero. Hollywood has written plenty of iconic female heroes that appeal to both men and women from Wonder Woman to Princess Leia to Sara Connor.

At their best, these heroes confidently and charmingly parlay with men and focus on selfless objectives. They don't waste the audience's time complaining about an inability to get along with the opposite sex. Nobody wants to listen to someone who hates half the human population.

Alas, eight more episodes of She-Hulk: Attorney at Law are due to follow this unbearable premiere. My guess is that only the most committed woke feminists will be able to sustain long-term interest in the series.
Teirin-Rose Mandelburg spent an Aug. 30 post raging against a new addition to the "She-Hulk" cast -- not for anything she has contributed to the show (because she hasn't had a chance to yet) but because she can't stop spewing hate at her for being an independent-thinking person:
Does anyone remember when Disney was actually family-friendly?

The Walt Disney franchise just cast rapper Megan Thee Stallion in Marvel's She Hulk: Attorney at Law, according to a report from Deadline. The show will stream on Disney+, a supposed "family-friendly" service.

Now, lets take a brief moment to reflect on Megan Thee Stallion's ... er, interesting, portfolio of work and character at large.

First off, lets mention the elephant in the room (no not Lizzo). Megan Thee Stallion "danced" on a massive bed/stage combo with another leftie rapper, Cardi B. The two wore what looked like clothes that would fit a toddler and performed the song, "Wet Ass Pussy." That's become Megan Thee Stallion's main attention grabber in the recent months and is a great display of her character.

Megan Thee Stallion is also a major fan of abortion. In a deranged display of vulgarity and ignorance at a concert this year, she screamed, "Tell these god damn, stupid ass men in Texas trying to tell us what the f*ck to do with our bodies." At another concert, this time in 2021, she yelled, "This middle finger is also to these motherf*cking men that want to tell us what the f*ck to do with our body. Cuz how the f*ck you gonna tell me what to do with my motherf*cking body?" Classy. The tolerant left ladies and gents, sorry, theys and thems.
And Mandelburg is the one who's being tolerant by her nasty personal attacks? Her rants might make a little sense if either Megan or "She-Hulk" was being marketed directly to children -- but it's not. Speaking of nasty, this is at least the second time an MRC writer has made childish fat jokes about Lizzo.
Despite the fact that Mandelburg knows absolutely nothing about the character Megan will play on the show, she can't stop attacking her: "I don't have kids, or enjoy Disney whatsoever anymore, but I know that if I did, I wouldn't let them even know about a show promoting someone as vulgar and raunchy as Megan Thee Stallion."
The tolerant right, ladies and gentlemen.
Posted by Terry K. at 8:27 PM EDT
Updated: Sunday, October 2, 2022 10:59 PM EDT