WND Columnists Cheer Brittney Griner Rotting In Russian Prison
Topic: WorldNetDaily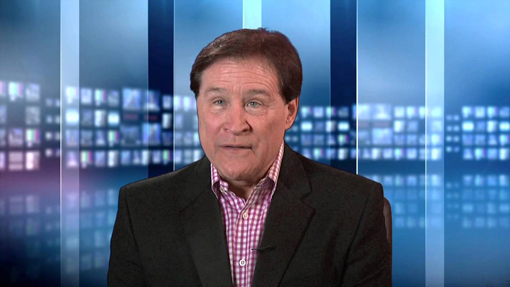 Like their ideological counterparts at the Media Research Center, a couple of WorldNetDaily columnists seem to believe that WNBA star Brittney Griner deserves to rot in a Russian prison on trumped-up drug charges because she's a lesbian who doesn't love America enough. James Zumwalt spent a July 13 column complaining about those "who have actively jumped on their soapboxes to denigrate America," adding:
Topping this list of regretful ingrates most probably is American basketball player Brittney Griner who spent this Independence Day in a Russian jail cell after pleading guilty to smuggling drugs into the county. Facing up to 10 years in prison, she is pleading with the U.S. State Department to help get her out. This is the same ingrate who decided not to respect the national anthem at her games by remaining in the locker room until it ended – all to protest the death of the criminal Geroge Floyd during his arrest for yet another crime.
Larry Tomczak's Aug. 16 column was spent lecturing Griner of her supposedly evil ways -- such as failing to be heterosexual -- and called on her to repent:
Brittney Griner, American basketball star, was sentenced to nine years in prison for her failure to honor Russia's drug laws. I am encouraging Christians everywhere to not forget about her but intercede for her in her incarceration.

Recently I did a video on her situation and if you missed it, please consider reading this article to understand the complexities of her situation and empathize with her dilemma while praying that God uses it to turn her life around.

[...]

Many Americans don't like the Russian criminal justice system and have put pressure on Biden to do something to get her out. Secretary of State Antony Blinken made an offer publicly to exchange prisoners to secure her release. Her sympathizers applaud the "progressive" maneuver and say, "Let's get on with it, it should be a done deal!"
Tomcczak hates Griner so much that he clearly approves of Griner's father kicking her out of their home because she wasn't heterosexual, repeated right-wing attacks on her, and bizarrely portrayed Griner's height and size as evidence that she is actually a man and, somehow, "woke":
Griner, 31, is 6'9" and 205 pounds, and wears size 17 shoes. Russian authorities required her to take a DNA test to determine if she is masculine or feminine gender. Putin and his party don't much care for being "woke."

Growing up, Brittney says she was bullied because of her size. She attended the largest Southern Baptist university in America, Baylor, which maintains a century-old tradition of a weekly chapel for all the students.

She proudly proclaims herself a lesbian, which caused her father, a Marine, to have her move out of the home.

She dated a Los Angeles Laker star but eventually "married" a woman who had twins in vitro. Brittney divorced her partner after being arrested on assault charges (required to have 26 weeks of domestic violence classes) then "married" another lesbian.

Brittney was featured unclothed in ESPN Magazine – the "Taboo Issue" – holding a snake, which is her favorite animal. She regularly models "menswear" for Nike.

Brittney projected an anti-American persona as she protested the National Anthem, declaring she would not go on the court if it was played.

A recent headline on the satirical site Babylon Bee said "Brittney Griner was rewarded with nine years of not hearing the US National Anthem."

Author and filmmaker Dinesh D'Souza commented: "I suspect what happened with Brittney Griner is she became massively entitled in this country – 'I'm black, I'm a lesbian, and I am a leftist, so I am a superior person and basically above the law.' Then she discovered to her astonishment that other countries don't see it that way!"

Former President Donald Trump said in an interview July 30 on "The Clay Travis and Buck Sexton Show" that it was a sad case but "she knew you don't go in there loaded up with drugs – she admitted it."
Tomczak concluded with minor criticism of the Russian legal system but made sure to put most of the blame on Griner herself and demanded repenttnce:
As patriotic Americans and compassionate Christians, we must continue praying for our leaders and Ms. Griner. In her trial she lamented that she had been "tossed into a bewildering legal system." Pray that God can use this situation to bring her to an end of herself, turn to Christ for healing from her brokenness and discover gratitude to God for all she's been blessed with and taken for granted as a citizen of the United States of America.
Tomczak didn't explain why being non-heterosexual means she deserves unjust punishment. It seems he is using the Russian prison system as a tool to justify his own sense of cruelty.
Posted by Terry K. at 6:05 PM EDT