SHOCK: CNS Actually Does Balanced Story On Ben & Jerry's, Occupied Territories
Topic: CNSNews.com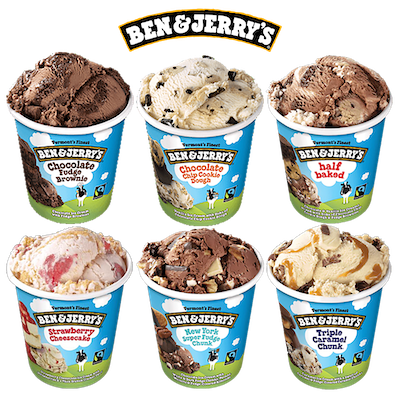 Earlier this year, we caught CNSNews.com punctuating its coverage of Ben & Jerry's ice cream deciding not to sell its ice cream in occupied Palestinian territories to protest Israel's treatment of the Palestinians with an article by managing editor Michael W. Chapman falsely claiming that the decision is directly link to a drop in the stock price for the company's owner, international conglomerate Unilever. CNS tiptoed back into the story with a July 8 article by Ben Kelley:
On July 5, Ben & Jerry's filed a lawsuit against its parent company, Unilever, in an attempt to block the sale of their Israeli business to an Israel-based licensee. Ben & Jerry's founders stopped selling their product in the disputed territories in July 2021. A new licensee would essentially reverse that policy and permit the ice cream to be sold in those areas.

"The complaint filed in the U.S. District Court in Manhattan said the sale announced last week threatened to undermine Ben & Jerry's brand integrity, for which its board retained independence to protect when the Unilever conglomerate acquired it in 2000," reported Haaretz.
The story is actually well balanced, much more so than the usual CNS "news" story. The only failure is that Kelley didn't take the opportunityto correct the record about the earlier false claim linking the withdrawal to Unilever's stock price drop. Still, it's a better journalistic record that his fellow CNS interns this summer.
Posted by Terry K. at 8:33 PM EDT