WND's Lively Is Still Putin's Propaganda Mouthpiece
Topic: WorldNetDaily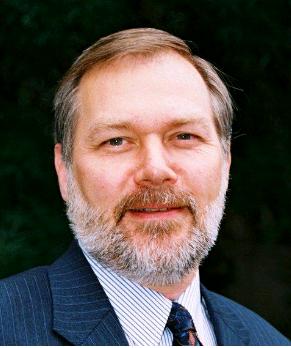 WorldNetDaily columnist Scott Lively has been a bizarrely vociferous defender of Russia's Vladimir Putin over his war on Ukraine, insisting that Russia is a more Christian country than the U.S. despite slaughtering thousands of Ukrainian troops and civilians foir no apparent good reason. He was at it again in his June 13 column, defending Putin as a fighter of "globalism" and embracing how he hates LGBT people as much as Lively does:
To my knowledge, I am the only culture war analyst in the world who contends that the current Russia/Ukraine war started not with President Putin's Feb. 24, 2022. "Empire of Lies" speech, nor with the Obama/Soros-orchestrated Maidan coup on Feb. 22, 2014, to replace pro-Russian Ukrainian President Viktor Yanukovych with their own stooge, but with Vladimir Putin's signature on June 30, 2013, making the LGBT propaganda ban the law of the land.

More than any other factor in the vast constellation of geopolitical rivalries and concerns, that single act declared the Russian Federation an enemy of globalism, and more importantly in the realpolitik sense, an enemy of the megalomaniac "closeted" homosexual Barack Obama who, even then, had done more to advance the global LGBT agenda than any other living man.

[...]

Regarding the Ukraine war, the conservative movement has been slowly awakening from the globalists' propaganda-driven hypnosis to realize that Russia is NOT the bad guy in this conflict, but was set up and used as a scapegoat by the very people who orchestrated the plandemic, stole our election and turned America's children into sexual anarchists and social-justice terrorists. Being forced to take preemptive military action to preserve legitimate and essential national security interests is not "unprovoked aggression." In fact, Russia's legal defense under international law to all of the globalist false accusations and propaganda is very sound.

[...]

However, if you are among the remnant of the remnant who appreciate just how close our nation has come to triggering the wrath of God, and that Russia is now actually far closer as a nation to honoring the biblical worldview than we are, you will recognize that IF the Lord tarries, and IF He intends humanity to have a reprieve from globalist tyranny, it just might be that Russia, not America, will be responsible to stop the evil elites from enslaving us all. Or perhaps (best case scenario), we MAGA millions might retake our country in 2022 and 2024 and partner with Russia against the globalists (as Trump strongly implied we would in his 2016 campaign)!

Frankly, I think it is much more likely that we have reached the end of the line and are watching the final scenes of prophecy unfold. Yet, that is all the more reason to speak the truth about all things. And the truth is that Russia is now a more Christian nation than we are, and the evil people ushering in the Antichrist kingdom are based here, not there.
Needless to say, Lively doesn't bother to explain how Putin slaughtering thousands of people who posed no military threat to Russia before his invasion of the country can be justified as "Christian."
Lively also touted as evidence of how "Christian" Russia supposedly is thatthe country's "national Duma (legislature) has just introduced legislation to expand its 2013 ban on LGBT propaganda to children to include ALL LGBT propaganda throughout the society." You'd think Russia might have more important things to deal with these days than censoring speech it doesn't like, but that just makes Lively love Putin all the more. Not only did Lively explain how censorship is "Christian," he also didn't mention that his source for this story got its information from Russia's own propaganda outlet, RT.com.
That means Lively is serving as a propaganda agent for Russia -- but we knew that already. Still, it's not a good look for an American citizen to be a foreign country's mouthpiece. Let's hope Russia is at least sending a few rubles his way for the effort.
Posted by Terry K. at 4:37 PM EDT
Updated: Monday, July 18, 2022 5:18 PM EDT