CNS Did Other Narrative-Pushing After Buffalo Massacre
Topic: CNSNews.com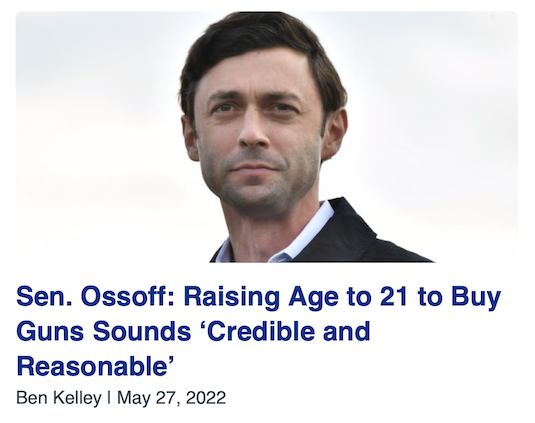 CNSNews.com defended the honor of the right-wing replacement theory after the racist Buffalo shooter invoked it in his manifesto, but that wasn't the only place it went into defense mode. A May 17 article by Susan Jones complaining that President Biden was going to Buffalo defended the theory without using its name (while also complaining that some critics wouldn't mention Fox News by name):
As some leftist pundits on cable television blame a rival conservative-leaning network for promoting racist "conspiracy theories," White House spokeswoman Karine Jean-Pierre on Monday refused to name names -- even when the reporter did.
Note that in Jones' world, the critics are "leftist" while Fox News is merely "conservative-leaning."
Melanie Arter served up a perfunctory stenography piece on Biden's appearance in Buffalo. Meanwhile, a May 19 article by Craig Bannister helped scandal-tarred lawyer Alan Dershowitz play whataboutism over the massacre by criticizing Democrats and non-white people, declaring that he said taht "Biden needs to take the next – and more difficult – step, by going to other cities and calling on Black leaders to denounce Black-on-Asian and Black-on-Jewish crime" and "In particular, Biden should also call out radical Democrats in Congress, like those who call themselves 'The Squad,' who represent 'bigotry, anti-Semitism and racism.'"
CNS also took a stab at sending its interns out to pester senators about the right-wing issue du jour. This this one, the question -- based on the fact that the Buffalo shooter and the one who perpetrated the massacre in Uvalde, Texas, were both 18 -- started out by asking: "Federal law sets the legal drinking age at 21. Should federal law also make 21 the legal age for buying guns?" These senators got that question:
But then, the question got flipped around: "Under federal law, a person can buy a rifle at 18, but can't buy alcohol until they're 21. Should the drinking age be lowered to 18?" These members got that question:
The interns didn't ask that question in either form after that, apparently deciding it didn't sufficiently serve right-wing narratives.
Posted by Terry K. at 6:58 PM EDT
Updated: Tuesday, August 30, 2022 8:05 PM EDT