Newsmax's Hirsen: You Lose Your Soul If You Get Microchipped
Topic: Newsmax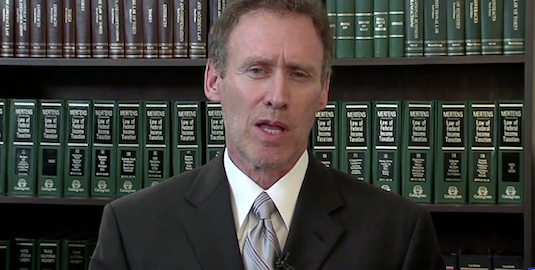 Last year, Newsmax columnist James Hirsen embraced extremist Rep. Marjorie Taylor Greene for pushing the idea of COVID vaccination passports as the mark of the beast. Hirsen went that direction again in his May 2 column that declared getting an implantable chip that could be used for making financial transactions would also be the mark of the beast under the dire headline "Submitting to Microchip Means Forfeiting Your Soul":
Bible adherents who are Christian believe that The Word of God contains prophecies within the Books of Revelation and Daniel, which provide a description of a future time in which a single global government will assert control over a world economy.

Not all Bible believers view prophecy in a literal sense, but a sizable number do. Such individuals give greater weight to the Scripture passage in which a malevolent world leader forces "…all people, great and small, rich and poor, free and slave, to receive a mark on their right hands or on their foreheads."

The Bible passage goes on to state that the people oppressed by this evil leader would be unable to "… buy or sell unless they had the mark …"

The demand that one's hand or forehead be marked in order to purchase or otherwise engage in trade is commonly referred to by Scripture scholars and Bible adherents alike as "The Mark of the Beast."

In order to conform to Biblical predictions, the above described hand implant technology would have to be implemented through coercion. This is not nearly as far-fetched as it used to seem; that power hungry elites would actually force individuals to be microchipped.

The notion of our economy being transformed into a cashless society, where governing authorities have power over the operation of individual microchips, is a nightmare scenario. Freedom itself would be snuffed out.

[...]

When you think about it, if all of your personal data were to be stored in your hand, it would be way too easy for that information to be misused.

Bottom line: If you allow yourself to be chipped, you may find that you have handed over your life to the powers that be. And possibly even your soul.
Hirsen himself seems to be on a journey of trying to reclaim his soul after selling it in the form of enthusiastically embracing Donald Trump's lies about election fraud, which culminated in the Capitol riot -- though he's never confessed to being taken in by Trump's fraud.
Posted by Terry K. at 3:47 PM EDT