CNS Jim Jordan Stenography Watch
Topic: CNSNews.com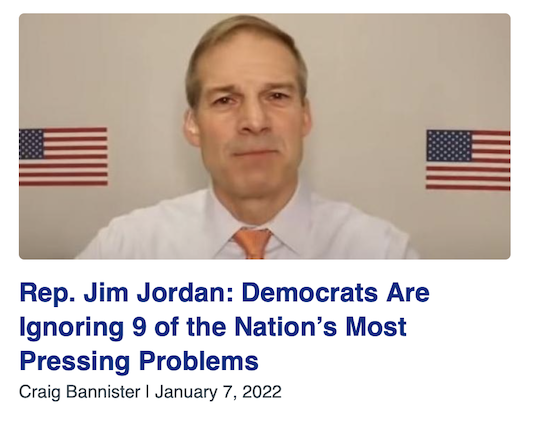 We've documented how Republican Rep. Jim Jordan has been a favorite subject of stenography from CNSNews.com -- while also hiding credible accusations that he did nothing regarding a doctor who had been accused of sexual abuse by wrestlers on a college team where Jordan was a coach. The CNS stenography continued in the first three months of this year:
That's eight articles to kick off the year, in line with the pace of previous years, Additionally, a Feb. 7 article touted Jordan's appearance on Mark Levin's Fox News show.
And since this is stenography, there was no indication that Jordan's claim about "DOJ, FBI going after parents" is false. CNS promoted this false narrative last year.
Posted by Terry K. at 1:02 AM EDT