WND's Farah Can't Stop Pushing Trump's Big Lie
Topic: WorldNetDaily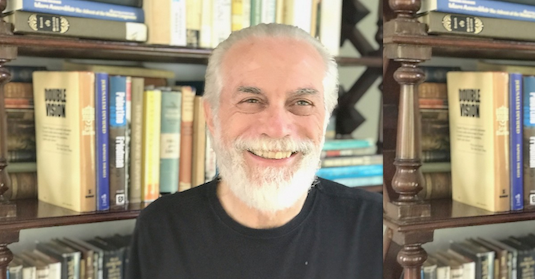 Joseph Farah reminds us that he's still a Big Lie dead-ender in his Jan. 25 WorldNetDaily column, headlined "Why do so many believe the 2020 election was stolen?" Instead of offering a truthful answer -- because people have been lied to by Trump, WND and Farah himself -- he went right into the conspiracy-mongering:
Are these Americans nothing but mind-numbed robots? Or are they duly outraged voters deeply suspicious of what happened?

That has affected people's confidence in the electoral system overall, and it hasn't gotten any better as time has gone by.

The previous year has demonstrated what Joe Biden can do as president. It has not been pretty. Trump has not had much to add to the controversy. He's smart enough to know when to get out of Biden's way.

His record includes repression, hundreds of "domestic enemies" rounded up, almost a year of vaccine mandates, threats, the Jan. 6 witch hunt by Democrats in Congress – not to mention the Afghanistan debacle, widespread open illegal immigration, around 2 million strong from over 100 countries without vetting nor vaccines during a pandemic, inflation not seen for 40 years, supply-side snafus and impending war with Russia.

Despite this, the media stand by his side. Even worse, Big Tech stifles coverage of the 2020 election on Google, Facebook and Twitter. WND and other conservative website have been systematically demonetized and get no traffic from Google, which has a virtual monopoly of advertising and ad servers on the internet.

Even Fox News doesn't talk about the 2020 election. The Wall Street Journal doesn't touch it. It just didn't happen – not on their watch.

[...]

Real Americans see hope in Donald Trump, a real election for Congress this year and, frankly, God.

In the meantime, Trump is not going to stop talking about the rigged election – his favorite subject.
Farah then referenced a letter Donald Trump wrote to the Wall Street Journal in October complaining about a story it did that, in Farah's words, "tried to legitimize the election in Pennsylvania by saying there weren't enough votes to swing the election in Trump's favor." The letter was so filled with falsehoods that even the Journal was shamed into fact-checking it after publication. Not only did Farah not mention the fact that the letter's claims have been discredited, he went on to quote some of those discredited claims:
"Actually," wrote Trump, "the election was rigged, which you, unfortunately, still haven't figured out. Here are just a few examples of how determinative the voter fraud in Pennsylvania was:

"* 71,893 mail-in ballots were returned after Nov. 3, 2020, at 8 p.m. … None of these should have been counted, according to the U.S. Constitution.

"* 10,515 mail-in votes from people who do not exist on the Pennsylvania voter rolls at all.

"* 20,000 excess voters not yet accounted for by the Pennsylvania Department of State – far more votes than voters!

"* Hundreds of thousands of votes unlawfully counted in secret … while GOP poll watchers were thrown out.

"* 39,771 people voted who registered after the Oct. 19 deadline."
As one fact-checker summarized regarding these claims:
The Pennsylvania Supreme Court permitted the counting of those mail-in ballots because they were postmarked by 8 p.m. on Nov. 3. The U.S. Supreme Court upheld the counting of those ballots.
There were not "far more votes than voters" in Pennsylvania, nor were there "excess voters" -- there are 9 million registered voters in the state and 7 million who cast votes in 2020.
No votes were "unlawfully counted in secret"; only was the vote count fully observed by representatives of both parties, it was livestreamed as well.
Farah didn't tell his readers that Trump's claims have been found to be false and discredited. Nevertheless. he concluded: "Do you still wonder why Americans are clinging to the only hope they have for righting a bogus 2020 election?" No, we don't -- as long as dead-enders like Farah keep repeating Trump's lies, people will continue to be bamboozled.
Posted by Terry K. at 5:43 PM EST