WND Columnist Backs Insurrectionist As 'Peaceful,' Censors Threat He Made
Topic: WorldNetDaily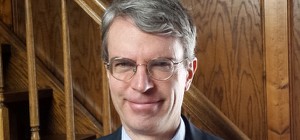 Andy Schlafly ranted in a Nov. 23 WorldNetDaily column:
When an Antifa protester used an ax to violently crash through Republican North Dakota U.S. Senator John Hoeven's office window, the attacker recently received a sentence of merely probation, a small fine and a return to him of his ax. His attack was captured on video, and there was no doubt about his guilt.

But when a peaceful man engages in a pro-Trump rally inside the Capitol on Jan. 6, and makes every apology imaginable afterward to the sentencing court, he receives a shocking 41-month prison sentence. He has also been held in jail all year without ever receiving a trial to which he was entitled.

His real offense and those of others receiving long prison sentences is to dare to humiliate the pompous Deep State in D.C. The message is clear: Do not embarrass the Swamp creatures or else they will retaliate as harshly as they can.

Trump seems headed to win back the White House in less than three years, and will probably pardon all of them. But in the meantime the 41-month sentence of the harmless Jacob Chansley raises doubts as to why any of the hundreds charged should be pleading guilty before a merciless, anti-free-speech court.
Schlafly offered no proof that the assailant at Hoeven's office, Thomas Starks, is a member of Antifa. A local news report on Starks' sentencing made no mention of Antifa; his attorney stated that Starks was frustrated that action on a COVID relief package had been blocked. Near as we can tell, the claim that Starks is a member of Antifa stems from an article at the right-wing site the Post Millennial, which claimed that a Facebook account under the name "Paul Dunyan" is Starks -- but no evidence is offered to support that link. A "Dunyan" post suggests the ax was returned to Starks, but the ax in the picture doesn't quite look like the ax Starks was wielding in security videos.
Meanwhile, Schlafly continued to push Chansley's alleged victimhood as a purported political prisoner:
The colorful Chansley had a winnable case had it gone to a jury trial, but he was brutally confined all year in a D.C. jail, often in solitary confinement that many consider to be a form of torture. He was denied a speedy trial even though required by federal law, and he endured hunger strikes to protest his inhumane detention.

Essentially, Chansley was tortured by the confinement until he could be misled to plead guilty in the expectation that he would be released for time served. Instead, the court punished him incredibly harshly for engaging in a form of political protest.

Colonial patriots would be turning over in their graves if they could see how the freedoms they died for have been usurped by this deprivation of fundamental rights. Chansley is being punished for humiliating the powers-that-be.
There are copious amounts of video of Chansley committing his crime. Schlafly didn't mention the threat he scrawled on a piece of paper he left on Pence's desk inside the House chamber: "It's Only A Matter of Time. Justice Is Coming."
Chansley broke the law by entering the Capitol in the manner he did, with his fellow rioting thugs, and by breaking into the House chamber, but Schlafly thinks that's totally cool: "The Capitol is a public building that should be accessible to the public. Peaceful political protests in the Capitol should not result in long prison sentences that are not imposed on leftist protesters."
Schlafly went on to rant: "The lengthy sentence of the Shaman protester is a setback to all Americans who value our First Amendment rights. When sentences are enhanced because a protester is outspoken or humiliated public officials, all Americans suffer from that retaliation." The only proof he offers that Chansley was punished for being "outspoken or humiliated public officials" was an interview Chansley conducted with "60 Minutes" a couple months after the riot, for which he failed to obtain the proper clearance that all other prisoners must receive.
Schlafly places himself firmly on the side of lawlessness and insurrection with his support of Chansley -- a sad position for a lawyer to take.
Posted by Terry K. at 10:51 AM EST
Updated: Saturday, January 15, 2022 10:53 AM EST