More COVID Misinfo Courtesy of Joel Hirschhorn
Topic: WorldNetDaily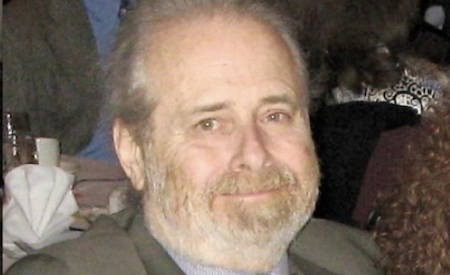 The torrent of COVID misinformation from WorldNetDaily columnist Joel Hirschhorn has not abated. In his Nov. 16 column, he continued to insist that mRNA-based COVID vaccines are actually gene therapy, and the government is lying by calling them vaccines:
The Centers for Disease Control, or CDC, once was a federal agency that nearly everyone respected. That no longer is the case. Now there are many reasons why the CDC should be widely disrespected. With over 10,000 Americans dying weekly from COVID-19, the CDC is not protecting public health. Its latest debacle is how it changed the definition of "vaccine."

Just imagine this: The entire push for COVID "vaccines" was based on a lie – they did not meet the official CDC definition of a vaccine. Through deception, the government could coerce the entire population to get the shot. Calling them "vaccines" was the biggest lie from Anthony Fauci and the key to drug companies making many billions of dollars.

Why would the government's key public health agency change the definition of what a vaccine is in the midst of a pandemic? And after millions of Americans have taken the shot? Now millions more are being beaten into taking it for the first time and others to get booster shots.

Here is the key point. It became widely recognized by medical experts and informed citizens that COVID vaccines clearly did not fit the official CDC vaccine definition. CDC thought the answer was not to fix what was deficient with the vaccines or stop their use by most people, as so many medical experts advised. The agency's response was to change the vaccine definition to fit the so-called vaccines.

This was done so that vaccine mandates could keep getting pushed by the government. Of course, the COVID "vaccines" should be referred to as gene therapy products, even more accurate than calling them experimental vaccines.
Again: mRNA vaccines are not gene therapy because they do not alter your genes.
Hirschhorn ranted against vaccines again in his Nov. 23 column:
Big Government, Big Pharma and Big Media have colluded to keep pushing mass COVID vaccination despite all the evidence that it is not stopping spread of the virus. High vaccination rates are not producing good results in many counties, states and countries.

Americans may not be mentally prepared to hear the really bad news: The COVID pandemic is not going to end What the government is doing (and not doing) will ensure no end to the pandemic. Keeping it going means more money for big drug companies and more preventable deaths.

[...]

An endless pandemic will mean billions of dollars going to big drug companies for vaccines and a new group of expensive pills announced by Merck and Pfizer; the U.S. government is paying $700 for the former and $500 for the latter treatment. They want to compete with cheap, established early treatment protocols, including use of ivermectin.

Here is the crucial point to keep in mind. Current vaccines, including booster shots, do not kill the virus and do not prevent spread of the virus from fully vaccinated people. And the loss of effectiveness, especially for variants like delta, explains why countless more people will get breakthrough infections that are killing some people, like what happened to Colin Powell recently.
Hirschhorn went on to reference one of his favorite COVID misinformers, "the eminent Dr. Peter McCollough," as well as Steve Kirsch, another misinformer who rants against vaccines and pushes dubious treatments like hydroxychloroquine. He continued to rant:
The government keeps the pandemic alive by pushing high numbers of cases, though these are not very meaningful medically speaking. They are not accurate measures of serious COVID infection. PCR testing is commonly manipulated to yield positive results by running the test beyond 25 cycles. That manipulation promotes vaccination. But positive tests say little about whether the infection is serious, which it is not for nearly all people. We approach 50 million cases in the U.S., but only about 1.6% are COVID deaths (mostly for elderly people).

This should be clear: Mass vaccination and mandates will not end the pandemic. But there is no hint that government leaders are interested in taking a new fresh approach to addressing the pandemic. Hundreds of thousands of people will die unnecessarily in the U.S. and even more globally. More deadly than the virus are feckless government officials.
In his Dec. 3 column, Hirschhorn rushed to embrace the analysis of "esteemed senior French scientist Dr. Jacques Fantini" regarding the Omicron variant -- even though its existence had only been made public just a few days earlier and much of the news coverage was speculative:
A review of studies found unequivocally that COVID vaccines do not stop viral transmission, with no difference between vaccinated and unvaccinated people. So, all real-world evidence is that omicron cannot be effectively addressed by COVID vaccines. Together with Fantini's work, the proper conclusion it that omicron will not be very transmissible nor be more infective than delta.

Because mutations will continue to produce variants, it is critically important to use the work of Fantini to accurately assess whether or not a new variant should evoke the fears and government responses that have sprung up so quickly for omicron.
Meanwhile, in the real world, Omicron has proven to be much more transissible than even the Delta variant, given how rapidly it has become the dominant variant the U.S.
Posted by Terry K. at 5:57 PM EST
Updated: Saturday, December 25, 2021 1:03 PM EST