MRC Throws Transphobic Fit Over Candy Bar Ad
Topic: Media Research Center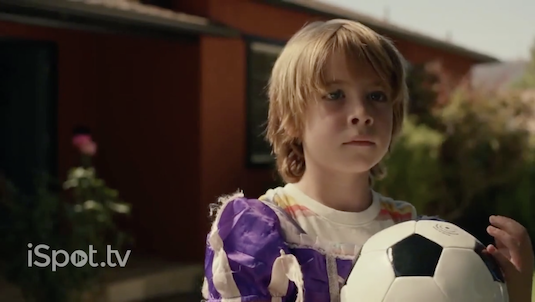 Add a candy bar to the things the Media Research Center has been triggered by this year for not hating LGBT people. Gabriel Hays ranted in an Oct. 30 post:
Chocolate bar maker Mars, Inc., is definitely embracing the creepiness of the Halloween season. In their latest Twix ad – which hardly has anything to do with chocolate – the candy company featured a short story about a cross-dressing six-year-old, with the intent to promote more transgenderism and gender-fluid nonsense.

Sweet, huh?

In the ad, which is Halloween-themed enough for the season, a little boy wearing a dress opens the door to welcome his babysitter for the evening. In festive fashion, the boy's babysitter just so happens to be a witch.

He initially closes the door on her, telling her he doesn't need a nanny, but as soon as he returns to playing on the living room floor, the witch materializes next to him, insisting that his parents hired her because he needs some supervision.

Considering the boy is wearing a purple dress, our spooky babysitter might be onto something.

Though, as the two-minute-long ad progresses it's clear that the witch is a cool witch. She's totally fine with the dress-wearing boy. They're shown doing arts and crafts together, and they talk about their favorite colors. The witch's favorite colors are black and "charcoal."

Wow, that's funny.

[...]

And not one second of this Halloween Twix ad featured a candy bar. It just wants to hammer home the message to other kids that you better affirm gender-fluid kids or you might die.
Hays should perhaps ask himself why what a fictional child wears in a TV ad upsets him so much. Then again, is a serious transphobe, so his abject hatred may better left to a health care professional to sort out for him.
Posted by Terry K. at 2:04 PM EST