WND Columnist Unironically Complains About Lies While Being Published By WND
Topic: WorldNetDaily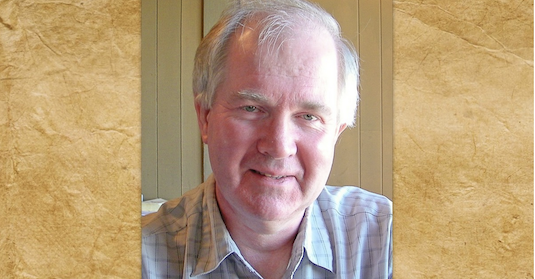 Craige McMillan wrote in his Oct. 15 WorldNetDaily column:
Interesting, isn't it, the relative importance placed upon lying by God? Notice He is not only talking about election whoppers, but also "little white lies," the kind we concoct to save those we supposedly care about from pain.

Perhaps it never occurs to liars that in fact they care only about themselves. Thus media empires today live by lies that cause the nation pain, but preserve their own position and power in the political structure. Their lies lead the nation into godless choices, all of which pay dividends of the worst kind, including rivers of blood that have polluted our land. Perhaps when the time comes God will delay judgment on one of these lying media empires, so they can report the fate of their fellow liars who arrive first at the Lake of Fire.

What do you think? Would God assign the reporting task to the least or most guilty? I think the most guilty, because they would know all the while in their reporting that their impending fate would be worse than anything they had reported.

Lying is above all an offense against God. For Christians it is forgiven with confession and repentance. I sometimes wonder if the Catholics aren't ahead of the Protestants in requiring confession to a priest. It's pretty easy for all of us to fall into the trap of believing the lies we have told are tiny and insignificant, perhaps so insignificant that we need not trouble God with such trifles. The guidance from another human being might save us from such self-delusion, which only grows worse with the years.

Lying is fundamentally about gaining power over other people. By that definition pretty much our entire government, media, entertainment and education industries are full to overflowing with liars. Their goal is advantage to themselves while they steal from the rest of us. Eventually there are so many of them that they end up lying to themselves, too. Liars, I would guess, are no respecters of persons.
How ironic that McMillan's column is published by WND, which has spent years lying to its readers. rom Barack Obama's birth certificate to Seth Rich conspiracy theories to election fraud conspiracy theories to COVID conspiracy theories, WND has been a veritible font of misinformation and lies -- which is the key reason why Google wants nothing to do with it.
The headline of McMillan's co;lumn is "Liars doing the backstroke in the Lake of Fire" -- which seems to be what WND is doing. But McMilian would never call out WND for its lies; who else would publish him?
Posted by Terry K. at 5:38 PM EST