MRC's Sports Blogger Whines That Anti-LGBT Christian Group Can't Benefit From Sports Anymore
Topic: Media Research Center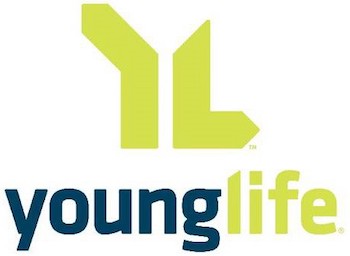 Mysterious Media Research Center sports blogger Jay Maxson complained in a Sept. 15 post:
For the last 80 years, Young Life has been introducing adolescents to Jesus Christ and helping them grow in their faith. The Manhattan, Kansas chapter was slated to receive donations from Kansas State University's Jordy Nelson Legends Classic charity softball game last weekend, but LGBT folks screeched about Young Life being "anti-gay" and that did not happen.

Nelson used to catch touchdown passes at Kansas State and, as a pro, from the Green Bay Packers' Aaron Rodgers. Now retired from football, he's allowed his past softball fundraisers in Wisconsin to give money to Young Life. However, now that LGBT activists have poisoned him against Young Life, the charity pipeline has been shut down. Youtube features a 2014 video verifying the past years of support.

The K-State Football Walk-On Scholarship received donations raised at Sunday's softball and home run derby benefit. Young Life was cut out of the benefit's take because it's a Christian youth group that prohibits LGBT people from taking leadership positions — unless they are celibate. SB Nation Outsports reports Young Life's biblical standards as if they were a dirty little secret that only leaked out last summer.
Actually, the policy that forbade LGBT people from holding leadership positions was a secret until it leaked out last summer.Maxson didn't explain why it had to be kept a secret that LGBT people weren't really welcome in Young Life; instead he (or she) played victim on the group's behaif: "Once the LGBT activists started raising a ruckus about Young Life, the public university ditched the Christian ministry and started virtue signaling for the LGBT folks." Why is it a bad thing for a university to support an blatantly anti-LGBT group? Maxson never explains.
Maxson followed that with a commercial for Young Life that reads like it was copied-and-pasted from the group's website or maybe Wikipedia:
Young Life is a Christ-centered ministry that presents the good news of the Gospel to kids, helping them grow in their faith so they can serve the Lord. Its volunteer leaders work in communities to provide adventurous, life-changing experiences.

Started in 1941 by a Presbyterian pastor, Young Life has more than 8,000 school chapters, an average weekly attendance of more than 300,000 students and more than 60,000 volunteers. Young Life regards homosexuality as a lifestyle that is "clearly not in accord with God's creation purposes".

Rodgers, Nelson and singer Stevie Nicks are among Young Life's most famous past participants.
Somehow, we suspect that Young Life (and Maxson) aren't actually that proud of Nicks' onetime participation in Young Life, given her rock 'n roll lifestyle.
Posted by Terry K. at 11:07 AM EDT