WND's Cashill Finds A Capitol Rioter To Spread Conspiracies About
Topic: WorldNetDaily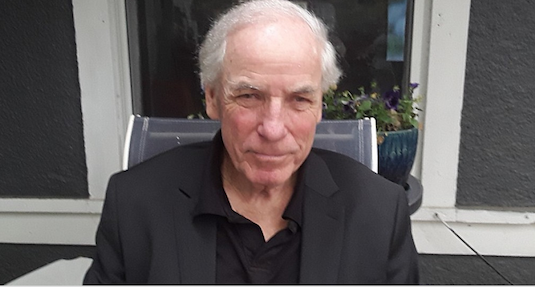 Conspicracy-monger extraordinare Jack Cashill began his Sept. 8 WorldNetDaily column with the dedlaration, "Say the name, 'Roseanne Boyland.'"Unfortunately for Cashill, he needs to spell the name, and he spelled it wrong -- it's "Rosanne." Not a good start for his latest conspiracy theory:
Say the name, "Roseanne Boyland." On Jan. 6, 2021, the 34-year-old Boyland died under mysterious circumstances in a tunnel leading to the Capitol. According to the Washington Post, The D.C. Medical Examiner's office determined that Boyland died of "accidental acute amphetamine intoxication."

Emerging evidence suggests that this diagnosis is as suspect as the one that netted Minneapolis Police Officer Derek Chauvin a 22-year prison sentence in the death of George Floyd. What is undeniable is that one well-connected black activist was involved in both.

Although the medical examiner most associated with the Boyland case is Dr. Francisco Diaz, the chief D.C. medical examiner on Jan. 6 was Dr. Roger Mitchell, Diaz's then boss. Mitchell made something of a name for himself with his outrageous meddling in the Floyd case.
We'll spare you most of the details of this conspiracy, but it's in large part a rehash of his defense of George Floyd's killer, Derek Chauvin, attackkng a medical examiner who weighed in on the idea of neck compression by Chauvin as the cause of Floyd's death -- Cashill wants you to believe that Floyd was a complete reprobate who died of a drug overdose and totally deserved it -- who allegedly had a role in determining that Boyland died not from getting trampled but, rather from amphetamine intoxication.
Naturally, Cashill finds a conspiracy here, and he immediately starts stretching the truth:
Among the drugs in Floyd's system was methamphetamine, the drug that allegedly killed Boyland. At the time of his arrest Floyd was obviously and pathetically high. By contrast, Boyland was photographed walking and smiling on her way to the Capitol.

Unlike the Floyd autopsy report that was released within a week, it took three months for the D.C. Medical Examiner's office to rule on Boyland's death, and even then the office was sparing in details.
Actually, nobody has said that methamphetamine was the drug in Boyalnd's system. There are other forms of amphetamine, such as Adderall, which family members said she was taking; it's entirely likely she took a larger-than-prescribed dose of the drug, which on top of other health issues such as obesity and diabetes contributed to her death.
Cashill didn't mention Boyland's multiple health issues, of course. Nor did he mention Boyland's obsession with QAnon and other far-right conspiracies that drew her to take part in the riot in the first place. Instead, he cited antoher insurrectionist who accused law enforcement of using "toxins" and a "gas" that was "not tear gas" on the crowd that included Boyland, citing another far-right activist calling it "poison."
(You might remember Cashill rushing to the defense of two insurrectionists who allegedly contributed to officer Brian Sicknick's death by spraying him with bear spray, which was apparently totally cool with him.)
Cashill knows he must keep the conspiracy going rather than address his own inconsistencies, concluding by ranting that"Nothing that comes out of the office of the D.C. Medical Examiner can be trusted" and huffing that "America's two-tier justice system reaches all the way into the morgue, and Big Media would just as soon keep it that way."
That's the sign of an experienced conspiracy-monger -- that and all the failed, fraudulent conspiracies he has left in his wake.
Posted by Terry K. at 12:40 AM EDT
Updated: Saturday, October 23, 2021 1:00 PM EDT