WND Columnist Spreads Lies About Harris, Pelosi
Topic: WorldNetDaily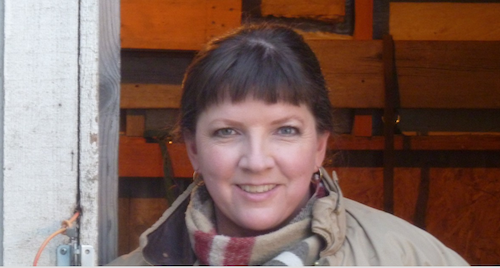 Patrice Lewis ranted in her Sept. 3 WorldNetdailiy column:
What many people, even those on the left, are realizing is this: Everything Trump did was to benefit our nation and put America first. They may have disagreed with this or that, they might have suffered from irrational Trump Derangement Syndrome, but they couldn't argue he put America first. By contrast, everything Biden is doing is weakening us and making our nation an international laughingstock.

What did Trump do? He sent mean tweets.

He also secured our borders, made us energy independent, dismantled onerous regulations, boosted the economy, lowered the unemployment rate, revitalized manufacturing, fortified the military, negotiated with world leaders, neutralized hostile nations and appointed constitutional-minded judges. His massive list of accomplishment can be seen here. He also withstood a 95% negative coverage rate and outright lies from the mainstream media because he sent mean tweets
Trump did many more negative things than "mean tweets," but Lewis is suffering from cognitive dissonance
Meanwhle, Harris is suffering from Biden Derangement Syndrome, as she exhibits elsewhere in her column:
Unwilling to accept any responsibility for the events in Afghanistan, Kamala Harris screamed "You will not pin this sh*t on me!" and fled the country. Nancy Pelosi followed with a stunning display of callousness when she blocked – blocked! – the names of the 13 slain American troops from being read out loud on the House floor. Democrats are desperate to distance themselves from the Afghanistan debacle, yet they're ready and eager to blame Trump for everything, including the dust bunnies under their beds.
For the purported Harris quote, Lewis linked to a highly dubious far-right website that cites no on-the-record proof of the remark. She linked to the same dubious source on the Pelosi allegation, which is a lie. Then Lewis had another lie to peddle:
Oddly enough, I don't blame Biden personally for any of this. His mental decline is so transparent that it is, in my opinion, elder abuse to keep shoving him in front of cameras and expecting him to be coherent. Let the poor man retire to his basement and eat ice cream. Rather, I blame his puppet masters, the Democratic majority and the Republican weaklings who are encouraging or permitting this gross political ineptitude to continue.
That's what cognitive dissonance does to people.
Posted by Terry K. at 12:32 AM EDT