WND's Farah Is Still A Proud Obama Birther
Topic: WorldNetDaily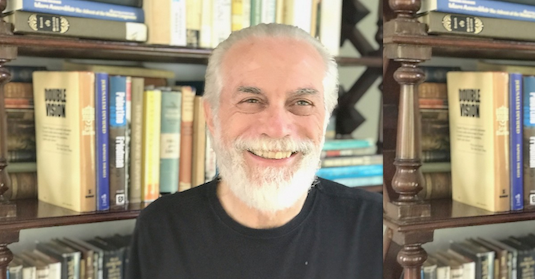 Joseph Farah reminded us he's still a proud Obama birther in his Aug. 3 column:
Do you know what today is?

It's supposedly Barack Obama's birthday.

Do you recall all of the contention about his birth certificate?

Have you ever seen a birth certificate cause as much controversy?

We considered it very important. You might want to re-examine some of the articles on the subject in case you missed them. This was "Birth Certificate Central" during the Obama years. It was akin to the only place to find Hunter Biden laptop stories in the New York Post during the presidential election. Of course, that was before Big Tech ran the Internet like the secret police.

Why was it relevant then? Because Obama would become president of the United States, a position that absolutely required him to be a "natural born citizen" according to this nation's Constitution. Was he? Let's review a few facts.

He claims he was born in Honolulu in late August 1961, to Ann Dunham, a 17-year-old high school student, and Barack Obama, a visiting student from Kenya.

Biographers agree without objection that Ann Dunham moved her son from Hawaii to Seattle within three weeks of his birth. It is doubtful that either a visiting student from Kenya or a minor from Hawaii could confer "natural born" citizenship on their son.

That was the BIG question, the mystery – which has never been resolved or answered.
Actually, it has -- the mere fact that Obama was born in the United States to an American citizen mother makes him a "natural born citizen." Farah will never admit that, of course, or the fact that the birther stuff was always -- always a partisan political attack. Farah proved that in 2016 when he gutlessly punted on the issue of whether Ted Cruz was a "natural born citizen" despite the fact that his longstanding assertion of what te phrase meant to him would have disqualified Cruz, his preferred presidential candidate that year, who was born in Canada to a non-citizen father.
Farah then tried to make his obsession relevant to today: "Of course, since then, the Democrats have run another presidential candidate that stretches the boundaries of the Constitution. Both of Kamala Harris' parents were foreign born – her mother was an immigrant from India and her father was born in Jamaica." He didn't mention Cruz, of course -- or that Harris was born in the U.S., making her a natural born citizen.
Farah went on to tout Jerome Corsi's birther book, though he never identified on exactly what chart it was ever a "No. 1 bestselling book":
All of this was thoroughly documented in WND and in Dr. Jerome Corsi's No. 1 bestselling book published by WND Books, "Where's the Birth Certificate?" In fact, it was of significant interest by Donald Trump.

The stories in WND continued for several years, beginning with Obama's candidacy for president in 2008 until the book hit the No. 1 bestseller ranks and an Obama "birth certificate" in April 2011 was finally produced. It's worth noting that even Democratic Hawaiian governor Neil Abercrombie was perplexed at not being able to find a birth certificate or "any slip of paper" designating the birth of Obama.

You may recall that it was the Democrats' favorite law firm, Perkins Coie, which was assigned the task of defending against Republican challenges to Joe Biden's "immaculate" election of 2020, that also finally discovered the long lost "birth certificate," not to mention the discredited Steele Dossier it helped Hillary Clinton produce.
Farah appears to be lying here. A Google search revealed no instance outside of Farah's column in which Abercrombie said he could not find "any slip of paper" designating the birth of Obama. To the contrary, Abercrombie said the certificate existed in the state archives -- which was irrelevant anyway because the certificate Obama originally released was a certified state document.
We covered WND's lies and misinformation about Obama's birth certificate every step of the way (scroll down for our complete list of articles). Farah has never challenged anything we published about it -- so he knows he was lying and won't admit it. And he is continuing to lie to this very day.
Posted by Terry K. at 1:07 AM EDT