MRC's Double Standard On Outing Political Donations
Topic: Media Research Center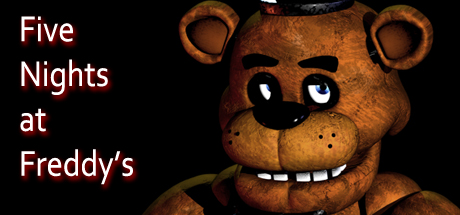 The Media Research Center's Abigail Streeman was oputraged in a June 21 post:
Here's a "coming out story" the media won't be hyping for Pride month. Scott Cawthon, creator of the popular video game franchise "Five Nights at Freddy's," (FNAF) has just come out as a Christian conservative after the left-wing cancel mob decided to look up his name on opensecrets.org. The famous video game designer has donated to several Republican candidates over the years, including Donald Trump and Mitch McConnell.

Cawthon has also donated to Tulsi Gabbard, but that is of little importance to the rage monsters who find enjoyment in attacking people who don't hold mainstream left-wing views. Members of his 'fanbase' have even said that Gabbard "is specifically targeting gay and transgender people with her policies."

A group of fans reportedly took to social media platforms after discovering the game designers' donation records to whine about how Cawthon was spending his well earned money. Cawthon has never openly expressed his political views, but that didn't stop wing nuts from coming after him. The entitled gamers were so upset that Cawthon and FNAF were trending on Twitter for multiple days in a row. How dare he donate his money to a cause that he supports!

[...]

The entrepreneur released his most popular game in 2014. His politics weren't an issue until somebody went looking for his political donations.
So looking up political donations is something that only a "left-wing cancel mob" does, and you shouldn't be shamed for donating to a cause you support? A person's political donations shouldn't be made an issue by anyone "looking for" them? Somebody tell that to the MRC. Joseph Vazquez, a writer for MRC Business, has regularly rooted OpenSecrets for donations with which he could attack people with. For instance:
Is Streetman going to demand that Vazquez stop doing a significant part of his job, since it's so mean to look into someone's political donations? Unlikely -- it's yet another double standard thte MRC runs on.
Curiously, Streetman airbrushed out the core issue regarding his donations: Fiv e Nights at Freddy's has a large contingent ofg LGBTQ fans, and Cawthon's political donations went to politicians who have worked against the LGBTQ community. Instead, Streetman rushed to defend Cawthon without mentioning that highly relevant fact:
Thankfully, Cawthon has a backbone and he isn't planning on bending his knee to the left's fear tactics. In a Reddit post last week the designer took the time to type up a very thoughtful response to the crazies that are targeting him. He explained that he was debating whether he should even address the issue, "I'd like to think that the last seven years would have given me the benefit of the doubt in regards to how I try to treat people," he said.

[...]

"All of this explanation, I fear, is wasted, as people don't want to discuss with one another anymore; they want endless apologies and submission," Cawthon said. "People who are expecting those from me will get neither."

The lefties look even more like fools than usual for attempting to cancel someone who is as intelligent and caring as Cawthon is. There is no empathy coming from their side unless you fall in line with their way of thinking.
But as Kotaku's Ash Parrish summed up the controversy:
I've never met Cawthon. I've played and enjoyed his games, and from the fan testimonies I've seen online, I've no doubt that he is every bit the genuine and kind person people say he is.

But none of that excuses the irreparable harm he's done to the people he purports to love.

There's an unfortunate but prevailing sentiment among non-marginalized people that in order for one to be racist, homophobic, or transphobic, one must be an active and malicious participant in racist, homophobic, or transphobic actions, or shun the people racism and homophobia affects. It's the "Black friend" defense. Cawthon can't be homophobic or transphobic, look at all the LGBTQIA+ people he's befriended.

[...]

So while Cawthon could be the loveliest person that walked God's earth, the fact that he willingly enabled, with thousands of dollars, the people directly responsible for making queer peoples' lives objectively worse undermines whatever his personal feelings are for his queer fans.
Two hours later, a post by Alexander Hall attacked Parrish for pointing out the anti-LGBTQ nature of the politicians Cawthon donated to -- bizarrely describing Kotaku as a "liberal news source" in the process -- while also lamenting that Cawthon has now been "scared" away from the franchise he created. But Hall offered no actual rebuttal to Parrish, nor did he dispute any of the facts in the Kotaku post. Instead, he sighed that "Cawthon's contribution to gaming culture since 2014 is hard to overstate. He created a horror game series that went viral." Like Streetman, Hall also failed to call out his fellow MRC employees for doing rooting through OpenSecrets the way Cawthon's critics did.
Posted by Terry K. at 10:31 PM EDT