WND Columnist Wrongly Rants About Things
Topic: WorldNetDaily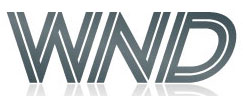 Rohini DeSilva ranted in a July 22 WorldNetDaily column:
Remember how they rioted during President Trump's 2020 GOP Convention? How they put him under a guillotine and called for his death? How the rioters set fires, pulled down statues, set fires to a historic church, tried to break down the fence and trash the White House? How they sneered when President Trump was moved to the basement for his safety? How they physically attacked attendees leaving, including Sen. Rand Paul and his wife? How, to confuse us, they used social media as their agents to delete all photos from the internet and pretended it never happened?

Now, Biden calls all Trump supporters "worse than slave-owning Confederates" (even though it was Democrats who owned slaves and fought to prevent their emancipation.) Then Biden demonized all Trump supporters by calling them "insurgents."

It has become clear that Biden is using the FBI and CIA as his personal Communist Gestapo. They are betraying our country while breaking the law, violating our constitutional rights and spying on us with impunity. Remember how immediately after Jan. 6 the FBI ordered Bank of America to hunt through everybody's credit card files and locate who bought tickets to D.C. and who purchased anything in D.C. during that time? Then the feds used Google's facial recognition software to hunt down Trump supporters, broke into their homes and jailed over 500 Trump supporters, without charges and without attorneys, some for over six months. Remember? Yet, for the past year, this same FBI was unable to track down a single Antifa/BLM rioter!
No, Biden did not call all Trump supporters "worse than slave-owning Confederates." That direct quote does not exist -- ROhini took that out of misleading right-wng paraphrases of what Biden actually did, which was point that unlike Confederate forces, the Jan. 6 rioters never breached the Capitol.
Also, hundreds of people were arrested in last summer's protests but very few of them were associated with extremist groups.
Posted by Terry K. at 10:47 AM EDT