Cashill Tries To Rewrite History Of Waco Siege, Tulsa Massacre
Topic: WorldNetDaily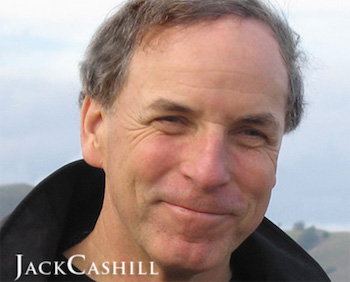 Jack Cashill served up a little, um, alternative history in his June 2 WorldNetDaily column:
"Some injustices are so heinous, so horrific, so grievous they can't be buried no matter how hard people try," said President Joe Biden in Tulsa on Tuesday.

Biden knows something about burying injustice. On April 19, 1993, he was serving on the Senate Judiciary Committee when a Democrat-controlled, FBI-led tank assault on the Mount Carmel religious community outside of Waco, Texas, left 74 people dead, more than half of them racial minorities.

As chairman of the Judiciary Committee, Biden had the responsibility to redress the injustice that took place at Waco. He passed on that responsibility.

f the 74 killed that day, six were Hispanic. Six were of Asian descent. And 27 were black. The victims ranged in age from 6 to 61. And no, this is not something I read on the internet. I found a verifiable list of the dead, broken out by age and ethnicity, and counted them.

At Tulsa on Tuesday, Biden repeated his blood libel that "terrorism from white supremacy is the most lethal threat to the homeland today." Biden's goal at Tulsa, indeed the goal from the day he announced his candidacy, has been to frighten blacks into remaining within the Democratic fold.

[...]

Truth be told, Waco represented the single greatest federally orchestrated one-day slaughter of racial minorities on American soil since Wounded Knee in 1890, and there, at least, the Indians fought back, killing more than 30 American cavalry.

In Tulsa the blacks had better odds than they did at Waco. The initial encounter between black and white mobs left 10 whites dead and two blacks. A 2001 commission confirmed a total of 26 black dead and 13 whites, notwithstanding Biden's insistence that "the likely number is much more than the multiple of hundreds."
Actually, while the commission was only able to confirm the 36 dead, it also stated that "credible evidence makes it probable that many people, likely numbering between 100-300, were killed during the massacre." In other words, Biden is correct.
Of course, it's ridiculous for Cashill to try and diminish the Tulsa massacre by invoking the Waco siege. He, of course, leaves out inconvenient facts to the Waco narrative. For instance, he omitted nearly all mention of David Koresh, whom even former Branch Davidians admit was highly controlling and had sex with girls as young as 12. (There is dispute about whether Koresh could be accurately described as a cult leader.) Whatever mistakes federal officials made in handling the Waco siege, there's also evidence that the Davidians lit the fire that destroyed the compound and killed Koresh and his followers, but Cashill doesn't want to remind you of that either. Indeed, he still wants to whine:
For Biden and other Democrats, it is now axiomatic that black lives matter only when they are politically useful. As Biden has proved since his election, blue lives matter only when they, too, are politically useful.
The police are to be defended when serving the interests of the Deep State against the white supremacist hordes. So the killer of Ashli Babbitt remains unknown, and Capitol Police Officer Brian Sicknick is elevated to martyrdom though dying of natural causes.
In fact, the medical examiner pointed out that "all that transpired" at the Capitol riot "played a role in his condition" and led to SiIcknick's death. And Cashill is on the wrong side of history yet again, defending Babbitt, a domestic terrorist who was engaged in criminal acts as the time she was killed while breaking through a window inside the Capitol.
Posted by Terry K. at 12:42 AM EDT