MRC's 'Explainer Videos' On Election Laws Don't Explain Why Republicans Are Pushing Them
Topic: Media Research Center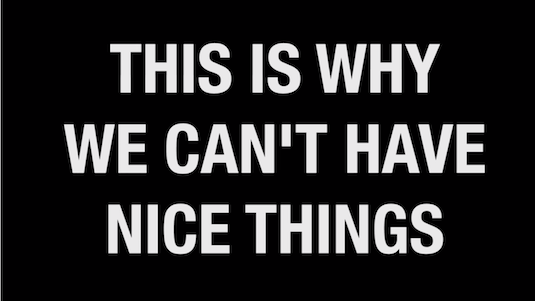 The Media Research Center has gotten into "explainer videos" as a way to advance its right-wing agenda. It has put out a couple of "explainer videos" to push Republican narratives that Republian-pushed state laws aren't design to suppress voting by non-Republicans despite the fact that only Republicans and conservatives support them.
In an April 15 video focused on GOP-pushed changes in Georgia's election laws, the voiceover said of changes regarding drop boxes: "They claim it limits drop boxes, but this one's objectively not true. Before the law was passed, there was no law rin Georgia requiring drop boxes. The law doesn't limit them, it establishes them." That's misleading and hides the full story. PolitiFact told that full story:
The state election board added drop boxes in 2020 as an emergency rule during the pandemic. The new law makes drop boxes part of state law but restricts their availability. The law says all counties must have at least one drop box but can only add more if it adds up to one drop box for every 100,000 registered voters or the number of early voting locations there are in the county. The New York Times found the new law would allow 23 drop boxes for the four counties that make up metro Atlanta, compared to the 94 those counties offered combined in 2020.

The law also restricts use of drop boxes to early voting hours, which renders moot a reason why some voters use them: to turn in ballots late at night, or after the early voting period has ended. State lawmakers also banned mobile voting buses, which Fulton County used in 2020.
In other words, the law restricts drop box usage much tighter than it did in 2020, so it is not merely an establishment of their usage as the MRC wants you to believe.
The video also framed new restrictions on absentee ballots as a voter ID issue, but as PolitiFact pointed out, the law bans counties from doing mass mailouts of absentee ballots. In its lawsuit against the Georgia law, the Department of Justice pointed out that a top Republican officials in Georgia effectively admitting that election law changes were designed to suppress votes for Democrats, including one official who quoted Donald Trump in saying that mass absentee ballout mailings are "extremely devastating to Republicans and conservatives in Georgia."
Regarding thte law's prohibition of giving food and water to people waiting in line to vote, the voiceover said: "Sounds extreme, until you consider what happened in Georgia's 6th District, when Democrat [sic] activists started handing out bottles of water to people in line, while urging them to vote Democrat. This is why we can't have nice things. Every state has laws against campaigning at the polls; this is just closing a loophole." The video offers no substantiation that this particular incident happened or his suggestion that only Democrats were doing this and, thus, ruined "nice things" (yes, the video put those words on screen, which is where the screenshot at upper right comes from). Yes, every state has laws against campaigning at the polls, but no proof is offered that the "Democrat activists" were violating it thorugh this particular instance of handing out water to people in line.
The video concludes by stating, "Don't fall for political talking points masquerading as news." Ironic from a video pushing political talking points masquerading as a fact-check.
This was followed up with a June 16 "explainer video" once again justifying the Republican-pushed election changes (though the video never admits Republicans were driving them), with the voiceover complaining that "durin the pandemic, states adopted a lot of new and exotic voting techniques ... so now states are moving to update their rules to make sure only eligible voters are voting." But the video offers no evidence there was any significant number of non-eligible voters who voted that would make the election law changes necessary. The voiceover then resorted to the Republican narrative that the changes are about nothing but "making elections more secure."
The voiceover then offered a defense of these Republican-pushed laws (which he won't admit) that are being targeted by evil liberals in Washington pushing laws like HR1: "Here we have a host of election laws passed in statehouses around the country by lawmakers elected by the people. For a small cadre of liberals in Washington, D.C., to override all of that on a purely party-line vote would seem extremely un-democratic." But weren't all of those state laws passed on party-line votes in majority-Republican legislatures?
The vioceover then complained that "the media" want you to "think Democrats are just trying to protect voter rights." Is that like how the MRC wants you to think that Republicans care only about "election integrity"?
The voiceover concluded bny huffing that "partisan journalists have abandoned reporting the news in favor or reporting propaganda and political advocacy." Apparently, our narrator never watched Fox News.
Again; Not once in either of these videos is it admitted that these restrictive voting laws wereput intoplace by Republicans, nor did it explain why we're not supposed to believe that Republican-promoted election laws aren't designed to help Republicans. Seems like these "explainer videos" have some more explaining to do.
Posted by Terry K. at 7:43 PM EDT
Updated: Sunday, June 27, 2021 7:45 PM EDT