Fake News: WND Continues To Present Election Fraud Lies As Fact
Topic: WorldNetDaily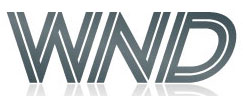 Apparently, there are articles so ridiculous, even WorldNetDaily's writers won't put their byline on it. Thus, we have a May 10 article credited only to "WND Staff" that starts off by citing loopy right-wing activist Wayne Allyn Root attacking the Associated Press for dismissing as "fraud fantasies" Republican demands to conduct audits on state ballots in the 2020 presidential election. WND gave Root space to rant:
He wonders why Michigan "had a dump of 149,772 votes at 6:31 AM on November 4th – with 96% of the vote going to Biden? How did Wisconsin find 143,379 votes at 3:42 AM on November 4th , just about all of them for Biden? How come you could only produce numbers like this for Biden with no GOP witnesses in the room?"

And why were Philadelphia Democrats so desperate to keep Republican witnesses out of the counting room?

"Why did you refuse entry of Republican witnesses even with a court order in hand? Why did you cover the windows with pizza boxes so no Republican could see in? In Detroit, there are videotapes of vans pulling up in the middle of the night with boxes of ballots. In Atlanta, there are videotapes of suitcases with thousands of fake ballots suddenly appearing after a fake water main break was used to force all GOP witnesses out of the counting room. Why can't we discuss these videotapes?"
Since the anonymous WND writer refused to fact-check Root, it's up to us to do so.
Suspicious ballot dump in Michigan? False.
Suspicious ballot dump in Wisconsin? False.
Republicans barred from ballot counting rooms in Philadelphia? False.
Ballot-counting rooms covered "so no Republican could see in"? False.
Vans with boxes of ballots late at night in Detroit? False.
Suitcases of ballots in Atlanta? False.
Fake water main break? False.
They have been discussed, and they have been found to be false. The anonymous WND writer didn't epxlain why he or she didn't believe that was newsworthy. Yeah, we can see why this writer didn't want to be named -- it would have proved just what a hack he or she was.
Continuing to present repeatedly debunked lies as indisputable facts is not the path to financial solvency for WND. In fact, it pretty much guarantees that nobody will want to read or trust it and that doesn't deserve to live.
Posted by Terry K. at 2:34 PM EDT
Updated: Tuesday, June 22, 2021 2:41 PM EDT