Newsmax Columnist Falsely Blames Harris for COVID Vaccine Hesitancy
Topic: Newsmax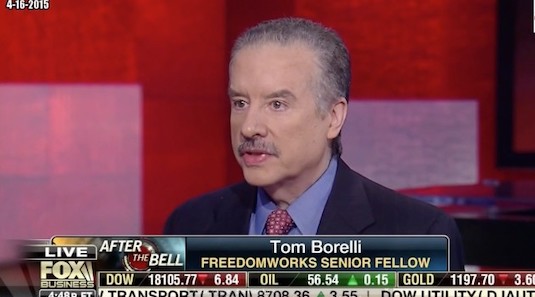 Tom Borelli vcomplained in an April 6 Newsmax column:
The behavior of then-candidate Joe Biden and his running mate Kamala Harris regarding the COVID-19 vaccine 2020 development timeline shows that Democrats, aided by the media, are more than willing to exploit disease and illness for partisan purposes, even if it continues to put Americans' health at risk.

Throughout 2020, Biden and Harris questioned the efficacy of the COVID-19 vaccines. The anti-Trump media in turn criticized President Trump's ambitious timeline for the vaccine, letting many Americans believe that the vaccine would neither be safe nor available any time soon.

This political strategy rested on the effort to undermine the safety of the potential COVID-19 vaccine. This was done to cover up the fact that President Trump had provided the American people with a solution to ending the pandemic.

Now in power, President Biden and Vice President Harris are trying to undo the damage to public perception that they foisted upon the American people.
But most of the comments Borelli quotes from Biden and Harris should beviewed in the context of overall trust of Trump, especially given how he had been teasing a vaccine around election time as a ploy to get votes. He went on to write:
In early September 2020, when asked if she would be willing to get vaccinated prior to election day, Harris said, "I think that's going to be an issue for all of us," and added she didn't "trust Donald Trump."

During the vice presidential debate, Harris politicized the vaccines again, saying that she would refuse to take the vaccine if President Trump told Americans to get it.

Their allies in the media understood the leftist talking points, and did their part to increase doubts about the vaccine.
Borelli omitted the full context of what Harris said from the first statement, which is that she believed health officials "be muzzled, they'll be suppressed, they will be sidelined because he's looking at an election coming up in less than 60 days, and he's grasping for whatever he can get to pretend that he's been a leader on this issue when he's not," adding that ""I will say that I would not trust Donald Trump, and it would have to be a credible source of information that talks about the efficacy and the reliability of whatever he's talking about."And here's the full context of Harris' statement at the debate: "If Dr. Fauci, the doctors, tell us that we should take it, I'll be the first in line to take it," Harris said. "But if Donald Trump tells us we should take it, I'm not going to take it."
Borelli also doesn't mention that one of the groups with the highest rates of vaccine hesitancy are white Republicans -- you know, people who are unlikely to believe anything Biden and Harris have to say and, thus, to have influenced their vaccine hesitancy.
Still, Borelli huffed that "President Biden and Vice President Harris put politics before the truth when they questioned the vaccine during the campaign. In the effort to win at any cost, science and public health were casualties in the Democratic mission to get President Trump out of the White House."
Posted by Terry K. at 4:04 PM EDT