WND's Favorite Ex-Soviet Bloc Spymaster Has Died
Topic: WorldNetDaily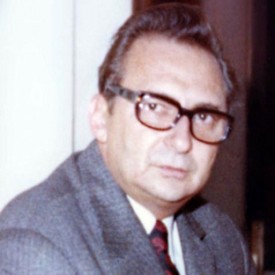 WorldNetDaily reported last month that Ion Mihai Pacepa, "one-time communist spymaster" in Romania who defected to the U.S., has died. The article, by managing editor David Kupelian, gushed:
On a personal note: In 2012, Pacepa wrote the definitive book on disinformation, titled "Disinformation: Former Spy Chief Reveals Secret Strategies for Undermining Freedom, Attacking Religion, and Promoting Terrorism," coauthored with historian and law professor Ronald Rychlak, and with an Introduction by R. James Woolsey, former director of Central Intelligence. I was honored to be involved as the book's editor, and also as a scriptwriter for the companion feature-length film documentary, "Disinformation: The Secret Strategy to Destroy the West."

It was wonderful to know and to work with Mihai Pacepa – "Mike," as his friends called him. Mike, Ron Rychlak and I have remained good friends ever since.
Since Kupelian dishonestly fails to come right outy and say it, it's up to us to point out that "Disinformation" was published by now-defunct WND Books.
That was followed by a Feb. 25 column tribute to Pacepa by Paul Kengor that was similarly gushy, touting how "I often got his emails in response to my articles here at The American Spectator, of which he was an avid reader" and that Pacepa pushed the conspiracy theory that Lee Harvey Oswald was programmed by the Soviets to assassinate John Kennedy (though he did concede that "this theory of Soviet involvement is disputed by Kennedy assassination investigators and by the Warren Commission").
We remember Pacepa as the purported author of a pro-Trump screed that WND distributed before the 2016 election, which may have actually been ghostwritten by Pacepa's coauthor, mouthpiece and gatekeeper, Ronald Rychlak; we had a nonproductive conversation with Rychlak in which he deflected questions about why Pacepa would back a candidate who's cozy with another former communist spymaster, Vladimir Putin.
Posted by Terry K. at 3:15 PM EDT