AIM Tried To Blame Media For Capitol Riot
Topic: Accuracy in Media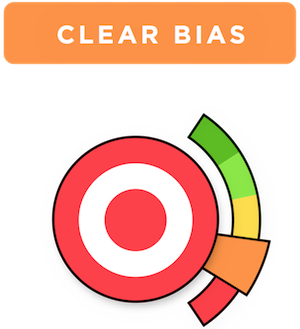 Accuracy in Media president Adam Guillette issued a statement after the Capitol riot that labored to blame the media for it:
On Wednesday, I was disgusted by the scenes I saw unfolding on television. I'm sure you felt the same way.

The individuals who broke into the Capitol are ultimately responsible for their own actions. We must continue to believe in personal responsibility.

That said, it is worth acknowledging the flames that our national media fanned all summer.

Mainstream media and social media influencers have normalized violence by redefining riots as "peaceful protests". Celebrities even paid the bail money of rioters so that they could go out and commit more crimes. But that doesn't mean you and I should ever stoop to their level.

President Donald Trump began his speech yesterday with a line that stood out to me:

"The media is the biggest problem we have in this country."

I couldn't agree more.

The media should be exposed again, and again, and again. You and I must continue to hold them accountable for their unconscionable attempts to divide our nation.

We should do this not because we "hate" our enemies, but because we love our country.
Ah, but AIM and other right-wingers do hate their enemies, and they very much consider the non-right-wing media to be an "enemy."Their goal is not to improve the "liberal media"; it is to destroy it.
Guilllette is also dishonestly portraying all of the racial justice and police reform protests last summer as violent by falsely claiming the media portrayed violent riots as peaceful; in fact, the vast majority of protests were, in fact, peaceful.
It's also clear that Guillette and AIM will not hold Trump accountable for his role in instigating the riot -- after all, it's more important to them that Trump hates the non-right-wing media as much as they do.
Posted by Terry K. at 7:25 PM EST