Riots Shock MRC's Graham Into Reasonableness -- Briefly
Topic: Media Research Center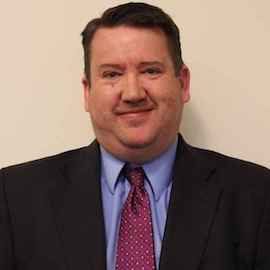 Last week's riot at the Capitol seems to have shocked the Media Research Center's Tim Graham into reasonableness, if his Jan. 8 column is any indication:
Critics of liberal-media bias are often accused of whataboutism. We're accused of diverting everyone's attention from some conservative or Republican scandal or offense by changing the subject to the media's performance.

After a pro-Trump crowd breached the Capitol, forcing lawmakers to flee, my friend and former colleague Dan Isett tweeted: "Yeah, the media covered for left-wing riots last year. So what? We aren't children and we don't use misbehavior by those we disagree with to excuse the misbehaviors of those we do. Personal responsibility is a hallmark of our philosophy."

Amen. If we were raised right, our parents told us two wrongs don't make a right. This is not a time for calling out double standards. This is a time for standards. Respecting the home of our Congress is the lowest possible standard for American civilization. You don't Make America Great Again by shoving cops and breaking glass on Capitol Hill.

It's not hard to find prominent voices on the left who are suddenly finding lawlessness inexcusable after having suggested it was excusable if it forwarded their agenda. They used words like "rebellion" to glamorize unrest. But this is not rioting at an Apple store. This is where our democracy lives.
That's a big change in tone from his boss, Brent Bozell, who justified the violence while claiming to denounce it, and also fretting that said violence would hurt the conservative movement Graham's disavowal of whataboutism is also interesting, since whataboutism is what the MRC runs on (and Graham too).
Graham went on:
The "told you so's" from liberals weren't half as depressing as the "protests" from so-called "born-again Americans" themselves. And at this sad hour, I'm not invested in driving the notion that a vast left-wing conspiracy somehow overtook a peaceful Trump rally. In this moment, it feels like another unproven claim, like the Trump landslide.
Graham seems to have ignored that his boss is still clinging to his bogus election-fraud conspiracy theories -- and that the MRC has not only published posts promoting the idea that the election remains in dispute, it has complained that right-wing tweets disputing the election were flagged by Facebook.
More interestingly, Graham wrote this:
Adding salt to the wounds of video showing "conservatives" ramming through police barricades were pictures of "conservatives" destroying media equipment. If you're stomping on someone's camera, you're no friend of America. Just because journalists might seem to wear hats that say America has never been great doesn't excuse your destruction of property. They have a right to report — even a right to distort — and we have the right to call out distortions. That's the First Amendment, too.
That sort of expressed respect for journalists is almost unheard of at the MRC, which effectively rooted for Trump supporters to attack them and mocked their concerns about their safety in covering Trump. The MRC's hatred for journalists and journalism is so vicious that it sells shirts saying, "Believe In America, Not The Media."
But Graham apparently got that fit of conscience out of his system, and he quickly revered to form. His Twitter account since then has wrote a post sneering at CNN as "the MMMBop of news" and wrote a post mocking CNN's Anderson Cooper as nothing more than the "son of the famous and uber-wealthy fashion designer Gloria Vanderbilt" and calling him "Anderson Vanderbilt Cooper" even though that's not his actual middle name.
So, it appears Graham really didn't mean anything he wrote in his column.
Posted by Terry K. at 9:40 PM EST