WND Columnist Invents 'Constitutional Receivership' For States
Topic: WorldNetDaily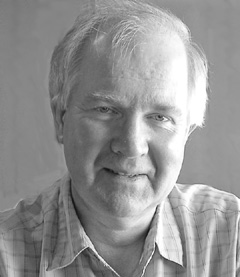 If a WorldNetDaily columnist can empanel a grand jury in his own brain to "indict" Dr. Anthony Fauci, why can't one invent a constitutional concept for the partial purpose of helping President Trump stay in the White House. Thus, we have Craige McMillan devoting his Nov. 20 WND column to inventing "constitutional receivership" for states:
One of the hallmarks of failed states is that they have elections, but the votes of citizens are meaningless. The current regime is always reelected. This happens either because there is no meaningful (or long-lived) opposition candidate, no real discussion of the issues (media control), and the ruling political party runs the machinery that counts the votes.

Do I have your attention yet? Did you think it would never happen here?

Would it surprise you that America's Constitution actually has a clause that deals with failed states? They weren't talking about Venezuela. What they were thinking about was states that might want to be a part of the United States, but with a form of government that was different than republican.

[...]

That's what makes Article IV, Section 4, of our Constitution so interesting: It doesn't say who guarantees a republican form of government; only that each state shall have one. The U.S. Supreme Court had two opportunities to become involved in having a say in this, but it declined both times. The court said it was a matter either for the Congress or the president.

[...]

But if you live in a failed state, just what are you requesting? I've called it "Constitutional Receivership." It's a term from the business world, not as severe as bankruptcy (although it can lead there).

A state placed into Constitutional Receivership by the president would have someone assigned to run the state's affairs and clean things up until new leadership could be elected by the citizens.

If there were riots, the Receiver would call for the National Guard to restore order. If there were corrupt elections, the Receiver would launch an investigation, probably in conjunction with the U.S. attorney for that state. The guilty would face trial and be sent to prison for their crimes. There are a lot of federal assets a Receiver would have immediate access to, and without the say-so of state officials.

Corrupt or incompetent businesses aren't allowed to go on forever. They are either turned around by a Receiver, or their assets are disposed of in bankruptcy and given to their creditors. Article IV, Section 4, can be used this way.

[...]

So-called battleground states now control the national elections through corrupt election practices in just their states. Secret voting agreements with one political party, vote-switching machines entrusted with providing honest totals that are pre-programed for the desired election outcome, and counting rooms with the opposition party's monitors placed at impossible observation distances or completely removed during the vote counting process. The level of corruption in the media, big tech and most blue states election efforts indicates there will never be another chance to change this. Their corruption threatens the very existence of the American republic.

As President Trump has said on numerous occasions, "This can never be allowed to happen to another president, ever again!" I would add, "This can never be allowed to happen to another citizen, ever again," as well.

Whether it does happen again depends on what we do to stop it now. Forget social media for now. Talk to your friends and neighbors. Find the influencers in your community. Meet with your public officials. Get the ball rolling, today. We owe it to our posterity. We owe it to those who sacrificed so much to give us a republic, not a monarchy or a dictatorship. Will you call for Constitutional Receivership now? There won't be another chance.
Anything to keep Trump in the White House, eh?
Posted by Terry K. at 1:25 PM EST