Convicted Felon Kerik Pushing Election Fraud Claims At Newsmax
Topic: Newsmax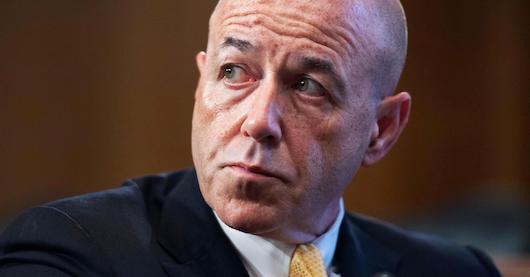 Dick Morris is not the only dubious figure pushing never-proven election fraud claims at Newsmax. Eric Mack writes in a Dec. 2 article:
Those denying the evidence of voter fraud -- and not the witnesses brought forth by the Trump campaign legal team -- might be the ones lying to Americans, former NYPD Commissioner Bernie Kerik said Wednesday evening on Newsmax TV.

"If they lie in these affidavits, there's a five-year penalty to go to prison: Nobody's lying," Kerik said on Wednesday's installment of "Stinchfield," from outside a Michigan oversight hearing. "They're not lying. They're not making this stuff up. This is evidence.

"And for the attorney general or anybody else to say they haven't seen any evidence of voter fraud, then they're not looking."

Kerik, a seasoned law enforcement leader, is tasked with collecting the evidence for the legal team and told host Grant Stinchfield it is "frustrating" that local enforcement, the FBI, and the Justice Department are not acting on the sworn evidence.

"We're not getting any traction with law enforcement, that I can tell you, and it's frustrating," Kerik said. "When you listen to this evidence, you listen to these witnesses who have sworn affidavits under the penalty of perjury as a felony, you have to think to yourself, 'I hear them.'

"I know the FBI and the Department of Justice have to be watching this."

State election laws are being flouted and violated, negligently and maybey even criminally, according to Kerik.
Mack leaves out a couple things: Kerik is a convicted felon who spent four years in prison on tax fraud and perjury charges whose image Newsmax tried to rehabilitate before prison and hs been continuing to do after prison (it book division even published a novel he wrote). Kerik was pardoned by Trump earlier this year, which -- on top of being a buddy of Trump lawyer Rudy Giuliani, who was New York City mayor when he was police chief -- may be why he's so invested in pretending Trump's election-fraud fictions are fact.
That's what's hiding behind Mack's delcaration that Kerik is a "seasoned law enforcement leader."
Posted by Terry K. at 4:21 PM EST