WND Unsuprisingly Drags Soros Into Its Election Conspiracies
Topic: WorldNetDaily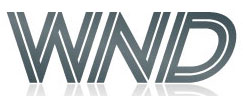 It wouldn't be a full conspiracy for WorldNetDaily over election results if it couldn't drag George Soros into it. Doing the honors here is "Frank Wright, Ph.D." of D. James Kennedy Ministries, and he brought in another old friend:
Richard Poe, co-author with David Horowitz of "The Shadow Party," a probing look at George Soros' far-reaching influence, says the left-wing billionaire is staging a revolution.

"George Soros is trying to steal the election," Poe told D. James Kennedy Ministries, which produced the new, nationally aired documentary, "Radical Billionaire: George Soros and the Scheme to Remake America." Poe claims Soros "has a whole crack team of experts, the top experts in the world. … And they are absolutely trying to steal this election."

There's no question that Soros is determined to remove President Donald Trump. He assured elites at Davos in 2018 that Trump is a "purely temporary phenomenon that will disappear in 2020, or even sooner." $70 million, at last report, into Democratic coffers to help evict Trump from the White House.

And Soros is no amateur at regime change. He has an established record of driving leaders from power. Horowitz and Poe assert that "Soros' Open Society Foundations have facilitated coups and rebellions in many countries, always ostensibly in the interests of 'democratization.'

[...]

The risk is very real, Richard Poe told D. James Kennedy Ministries:

"They think this is their moment. George Soros and his colleagues who have broken many countries around the world … are now instituting a revolution here in the United States. And they believe that it can work this time. This is their big moment to overthrow our lawful government, to destroy our culture, to destroy our customs, to destroy our Constitution, to destroy our people, to destroy everything that is important in our lives."

So what to do? Pray diligently for God's mercy. And stand with elected leaders and police who face Soros-inspired efforts to "mobilize civil society" to oust President Trump.
You might remember Poe as a purveyor of conspiracy theories about not just Soros but Hillary Clinton, perpetuating discredited claims (in a WND-published book) that the Clintons had their political opponents murdered. We had no idea he was still around, let alone still pushing those hoary old conspiracies.
Perhaps instead of praying diligently for God's mercy, Wright should be praying for more competent and less discredited henchmen to help him push his conspiracy theories.
Posted by Terry K. at 1:34 AM EST