CNS Published Op-Ed By Admitted Criminal Before Election
Topic: CNSNews.com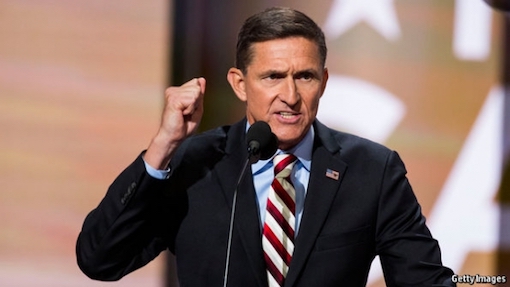 How desperate was CNSNews.com to see President Trump get re-elected? It published an op-ed by an admitted criminal that it pulled from a far-right conspiracy site.
The Oct. 27 op-ed was by Michael Flynn, the onetime Trump national security adviser who admitted to lying to the FBI, though he has since been trying to retract that admission. CNS' parent, the Media Research Center, falsely claimed that Flynn was "exonerated" after the Trump Justice Department decided to stop pursuing the case. His rant is a pretty standard right-wing screed:
Never should our nation, our president, or any family or individual be so viciously targeted, maligned, smeared, and threatened as we have all felt for the past four years and counting. This unconscionable and seditious direct attack by ideologically driven elitists strikes at the will of the American people who ensure our very freedoms through their vote and daily selfless actions.

We cannot allow the opposing leftist agenda to continue enabling the fleecing of America, peddling connected-influence for cash, exploiting American innovation for an elitist self-serving purpose, wielding official power and influence as a means to ensure personal gain while exercising mass control, and selling out our American ideals for ideologies to pursue what the leftists would like as "common and normal."

These all diminish the power and purpose inherent in "we the people" who constitute our republic.

I ask that you stand with me today in renouncing this betrayal of trust that has burdened our nation and breached the foundation of our American ideals.
Needless to say, CNS made sure not to mention Flynn's criminality.
At the end of his op-ed, an editor's note stated, "A version of this article originally appeared on The Western Journal." That's the website that seems to be running WorldNetDaily these days,and it's a descendant of the right-wing nonprofit journalistic group that WND founder Joseph Farah created back in the 1990s. It was so into pushing right-wing conspiracies that it got blacklisted by social media, and it has been trying to act somewhat more legit under a slightly altered name.
CNS sullied what little journalistic reputation it has by publishing this, and Trump lost anyway.
Posted by Terry K. at 2:01 PM EST
Updated: Monday, November 9, 2020 3:15 PM EST