MRC Writer Thinks Widow Is A Jerk For Calling Out Trump's Insensitivity
Topic: Media Research Center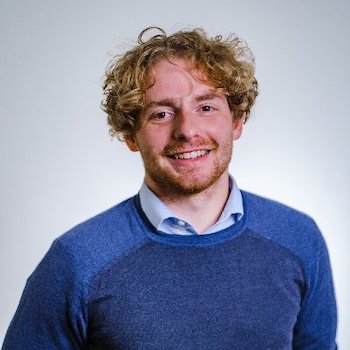 We've noted how the Media Research Center's Gabriel Hays has no problem whatsoever politicizing people's tragedies and belittling celebrities who commit the sin of not being as far-right as he is. One recent Hays target was the widow of an actor who died from coronavirus, so he tried to be somewhat kinder and gentler than his usual schtick -- but he still couldn't keep himself from being insensitive, because defending Trump means Hays doesn't care about anyone else's feelings.
In an Oct. 6 post, Hays makes it clear that he thinks the grieving widow is the jerk for daring to question Trump, who he clearly worships right down to his unserious reference to coronavirus as "Chinese Virus: and "Wu-Flu":
Chinese Virus is dangerous and it's killed many people. Does that mean anyone dealing with the diagnosis with a level of optimism and courage is a jerk lacking empathy?

Amanda Kloots, the widow of Nick Cordero, a Broadway actor who died from Wu-Flu earlier this year, was driven to tears by Trump's bravado in following his own bout with the coronavirus.

After Trump left Walter Reed Medical Center on Monday October 5, a mere three days after his diagnosis, the president tweeted that he was feeling well and urged Americans, "Don't be afraid of Covid. Don't let it dominate your life."

The grieving Kloots took it personally and condemned Trump's behavior in multiple social media posts, accusing the president of "bragging." She called his statements "hurtful," and "disgraceful" as well. Well, what should the President of the United States be doing? Telling everyone to panic?
As Kloots told her story and reminded people of exactly how many people have died of coronavirus under Trump's watch, Hays continued to condescend:
Kloots is clearly hurting, and so are many others. But does that preclude optimism, especially on the part of the U.S. president? She accused Trump of having "no empathy" for "all the lives lost." In addition she said, "He is bragging instead. It is sad. It is hurtful. It is disgraceful."

Though perhaps the president is trying to encourage Americans – many who are arguably more crippled by the fear of the virus than the virus itself – to not obsess over the danger and to live life as close to normal as possible in the circumstances. But Trump will not get the benefit of the doubt -- certainly not from Hollywood.
Hays concluded by sneering, "Perhaps [Trump] should have apologized for surviving." We'd be happy with Trump apologizing for causing needless deaths by botching the government's response to coronavirus -- even if Hays clearly thinks Trump can do no wrong.
Posted by Terry K. at 1:30 PM EDT