WND's Brown Complains Of Trump-Hitler Comparisons, Forgets He Writes For WND
Topic: WorldNetDaily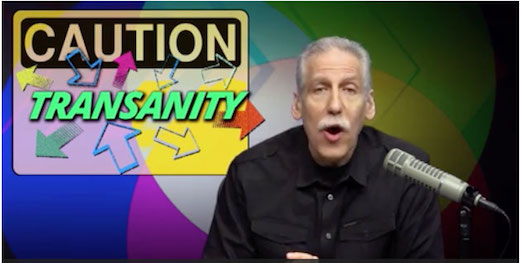 Michael Brown complained in a Sept. 25 WorldNetDaily article:
This past Wednesday morning, Donny Deutsch, a frequent guest on MSNBC and a former program host, claimed that there was "'no difference' between President Donald Trump's rhetoric and what 'Adolf Hitler preached' in Germany in the 1930s." He added, "And we're here and what is the difference between Adolf Hitler and Donald Trump? I'm not saying there is a Holocaust, but when you look at the tactics, that is where we are right now."

This is as outrageous as it is ignorant, and Deutsch needs to be called on the carpet for his ugly and inflammatory comments. As stated by the National Council of Young Israel, "To in any way liken President Trump to Adolf Hitler, who is arguably the most heinous anti-Semite in world history, is unequivocally repugnant, and trivializing the Holocaust to make a cheap political point on television is a tremendous insult to the victims and their progeny."

[...]

I have no desire to deny Trump's many flaws or to downplay the divisive nature of his rhetoric. But to compare him to Adolf Hitler, also comparing his followers to Hitler's Nazis, is simply obscene, not to mention a terrible slight on Hitler's victims. Deutsch should be ashamed of himself.
Surely Brown cannot be unaware that the publisher of his column -- as we documented when managing editor David Kupelian recently made a similar complaint -- frequently likened President Obama to Hitler and other Nazis, then defended doing so. We don't recall Brown ever expressing outrage about that, or saying that Kupelian, Farah and Co. should be ashamed of themselves for slighting Hitler's victims.
Posted by Terry K. at 4:17 AM EDT