Reagan-Loving Activist Now Advocating For Corrupt Ex-Congressman's Release From Prison
Topic: Newsmax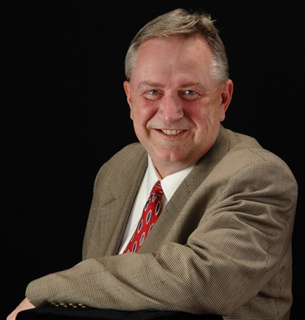 Looks like WorldNetDaily and WND columnist Rachel Alexander aren't the only ones trying to embrace conspiracy theories to get former right-wing congressman and convicted felon Steve Stockman out of prison. Self-proclaimed presidential historian Craig Shirley -- who basically makes his living these days writing hagiographic books about Ronald Reagan -- devoted his Sept. 18 Newsmax column to making Alexander-esque arguments to claim that Stockman should be released from prison.
Shirley insisted that Stockman was targeted because he was the leading voice in exposing Obama's IRS commissioner, Lois Lerner's purported scheme to use the IRS as a cudgel against conservative nonprofit groups" and "called for Lerner to be arrested."This bit of right-wing victimization conveniently ignores the fact that progressive noprofit groups were also targeted at the same time. But Shirley doesn't care about facts, he cares about playing the victimization card, insisting this directly led to "a five-year long investigation costing taxpayers millions of dollars and led to a ham-fisted 10-year sentence in federal prison in 2018."
While Shirley was ranting about "the Obama case against Steve," he obscured the fact that Stockman was convicted of 23 felony counts of fraud and other financial crimes in 2018 -- more than a year after Obama left office -- and by a jury in a courtroom in Texas, generally not seen as friendly to anything associated with Obama. The U.S. attorney whose office that prosecuted the case and the trial was appointed by President Trump and said that "corrupt officials like former congressman Stockman make it harder for the honest ones to do their jobs."
Shirley then handwaved Stockman's crimes as business as usual:
The Obama case against Steve stems from a grand total of $915,000 he raised for nonprofits he worked for from a pair of donors. The donors knew what their money was being utilized for, never once complaining to Steve or any authority figures about it.

The money was intended for various educational and philanthropic projects, some of which never panned out (which, trust me, happens often in the nonprofit business).

But prosecutors claim this is proof Steve defrauded his donors, even though, again, the donors knew where the money was going and that not every project was going to necessarily come to fruition.

Add to that the fact Steve paid himself a salary, and suddenly you've got an airtight case for fraud apparently.
Shirley then ranted about purported trial irregularities that "This may sound like a B-Grade spy novel, but unfortunately this all happened right here in the United States. This is the kind of thing Vladimir Putin does every other Thursday." He concluded with one final rant:
Steve Stockman is no criminal; he's a patriot who was shedding light on the illegal actions of Eric Holder's Department of Justice (DOJ).

The Obama cronies who put Steve away now toast happily while he wastes away in a prison cell. The only things he did wrong was call, rightfully, for Lois Lerner's to be held to account, and for Holder's impeachment.

Like the strongmen they vehemently claim to abhor, corrupt Democrats decided that, as in the tin pot dictatorships of the globe, the opposition had to be silenced.

Free Steve Stockman. Now.
The 12 jurors who unanimously decided that Stockman was guilty probably feel differently.
Shirley didn't disclose that he is among the right-wing signers of an amicus brief filed by a direct marketing company arguing for Stockman's release from prison.
Posted by Terry K. at 7:34 PM EDT