Journalistic Malpractice: CNS' Jones Deliberately Gets DNC's Name Wrong
Topic: CNSNews.com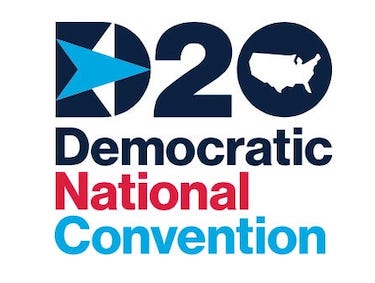 Journalists are supposed to be able to get basic facts straight, such as names. That's apparently not a requirement for being a journalist at CNSNews.com. Susan Jones is such a biased reporter that she deliberately misspelled the name of the Democratic National Convention across numerous CNS stories.
It is standard Republican and conservative practice to use "Democrat" instead of "Democratic" when referring to the Democratic Party and Democratic politicians. The point is simply to be jerks by corrupting the name. Jones is a conservative partisan masquerading as a "journalist," as demonstratedby her flying in the face of facts by referring to the Democratic National Convention as the "Democrat National Convention" during her week of DNC-related coverage.
And not just in one story -- we counted 13 stories from Jones' DNC coverage in which she deliberately got the name wrong:
If you get a name wrong across 13 articles, that's not a typo -- that's deliberately getting a name wrong. It's also maliciously incompetent reporting.
By contrast, Jones' CNS colleague, Melanie Arter, may be a slavish pro-Trump stenographer, but she got the name right in her DNC-related articles that week.
How does Jones still have a job despite demonstrating such deliberate incompetence? One has to wonder.
Posted by Terry K. at 3:31 AM EDT