The Miseducation of Mychal Massie
Topic: WorldNetDaily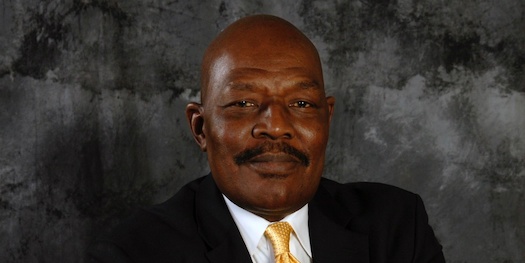 Mychal Massie's Aug. 10 WorldNetDaily column was a tirade against an Illinois state legislator who, in his telling, wants to "effectively abolish history classes in schools" because they foster "white privilege and a racist society … and contribute to the miseducation of Illinoisans." This led Massie to huff:
With that thought in mind, exactly what does Ford know about the 56 men who signed the Declaration of Independence? The fact that none of these men was black, none of them was homosexual or transgender, and none of them wallowed around Chicago homosexual bathhouses, as one very prominent politician from Chicago is reputed to have done, does not dismiss what they gave to America.
What does [the legialator] suggest be used as history, in place of the 56 (white) men who signed the Declaration of Independence?

Following is the factual history of the 56 "old white men" who signed that document. Chicago is the capital of murder, incestuous corrupt politics, prostitution and debauchery on every measurable level – but how many people identifiable by Ford can claim the following history?

Five signers were captured by the British as traitors, and tortured before they died.

Twelve had their homes ransacked and burned.

Two lost their sons serving in the Revolutionary Army; another had two sons captured.

Nine of the 56 fought and died from wounds or hardships of the Revolutionary War.

They signed and they pledged their lives, their fortunes, and their sacred honor.

What kind of men were they?

Twenty-four were lawyers and jurists.

Eleven were merchants, nine were farmers and large plantation owners; men of means, well-educated, but they signed the Declaration of Independence knowing full well that the penalty would be death if they were captured.

Carter Braxton of Virginia, a wealthy planter and trader, saw his ships swept from the seas by the British Navy. He sold his home and properties to pay his debts, and died in rags.

Thomas McKeam was so hounded by the British that he was forced to move his family almost constantly. He served in the Congress without pay, and his family was kept in hiding. His possessions were taken from him, and poverty was his reward.

Vandals or soldiers looted the properties of Dillery, Hall, Clymer, Walton, Gwinnett, Heyward, Ruttledge, and Middleton.

At the battle of Yorktown, Thomas Nelson Jr. noted that the British General Cornwallis had taken over the Nelson home for his headquarters. He quietly urged General George Washington to open fire. The home was destroyed, and Nelson died bankrupt.

Francis Lewis had his home and properties destroyed. The enemy jailed his wife, and she died within a few months.

John Hart was driven from his wife's bedside as she was dying. Their 13 children fled for their lives. His fields and his gristmill were laid to waste. For more than a year he lived in forests and caves, returning home to find his wife dead and his children gone.
If that sounds familiar, it should: Massie copied-and-pasted it almost verbatim from an online essay that goes viral on occasion. And far from Massie's claim that this is a "factual history" of what happened to the signers, it contains no small amount of misinformation, as Snopes documented. Among the falsehoods and distortions:
The five signers who were captured by the British didn't die in custody.
The nine who died during the Revolutionary War didn't die from "wounds or hardships" inflicted by the British; one actually died in a duel with a fellow officer.
Several names are misspelled.
John Hart's wife died several weeks before the British overran the area where they lived, and he and his children (most of whom were adults at the time) almost certainly never had to stay in hiding for "more than a year" since the Continental Army recaptured the area a month later.
Despite declaring that "this is the history that [the legislator] wants removed, Massie ironically proved the legislator right by demonstrating that history as it is taught contains misinformation -- and that it should be removed for being so factually wrong.
Posted by Terry K. at 12:18 AM EDT
Updated: Wednesday, September 9, 2020 4:52 PM EDT