CNS Touted Geraldo's False Claim That Impeachment Distracted Trump From Coronavirus
Topic: CNSNews.com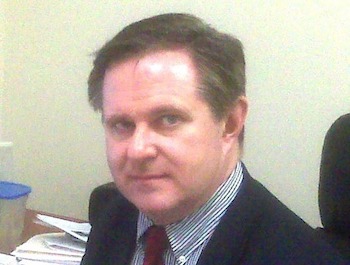 There was so much pro-Trump stenography and so many bogus claims in CNSNews.com's coverage of the coronavirus pandemic that a couple slipped though the cracks and are worth backing up a bit to note. Like this, in which Craig Bannister wrote in an April 1 post:
Democrats, like Rep. Adam Schiff (D-Calif.) and Rep. Jerry Nadler (D-NY), who distracted the nation from the coronavirus outbreak threat by leading a media-hyped "faux quest" to remove President Donald Trump from office via impeachment, must ask themselves if the harm they caused was worth their political gain, pundit and commentator Geraldo Rivera said Wednesday.

River tweeted that impeachment-crazed Democrats must eventually face up to how their impeachment media circus distracted the country from preparing for and combating the deadly coronavirus outbreak:

[...]

On Tuesday, Rivera tweeted a timeline of how Democrats' impeachment efforts coincided with the coronavirus outbreak:

"House Dems led by @RepAdamSchiff Impeached @realDonaldTrump on Dec18-as #coronavirus got #Wuhan foothold."

"Senate trial Jan16th to 31st-same day @POTUS imposed #ChinaTravelBan."
"Trump Acquitted Feb 5th"

"Was Trump distracted by Impeachment? Yes! So were you & I & #WaPo #NYTimes et al," Rivera concluded.
But Bannister failed to tell his readers that the day before, Trump explicitly said that he wasn't distracted by impeachment and would not have reacted any differently to the emerging coronavirus pandemic if he hadn't been impeached.
Then again, fact-checking at CNS isn't important when the goal is to either make Trump look good or his critics look bad.
Posted by Terry K. at 10:16 AM EDT